5 Must-Do Tips to Maintain Good Hygiene Practices in the Workplace | Muse Health

Personal     Hygiene     Workplace     Important
Although the idea and concept of the workplace is quickly evolving, with work from home positions becoming more common, there are still several occupations that require coming into an office. Even before COVID-19, the spread of viruses and bacteria was a constant and real threat in the workplace. With co-workers in such close proximity to one another, the likelihood of contracting diseases leaves many vulnerable.
One of the best methods of keeping yourself safe at work is maintaining good hygiene in the workplace. Hygiene, and its best practices can mean different things to different people. However, when it comes to personal hygiene in the workplace, there are things that every person can do to make the environment safer for everyone.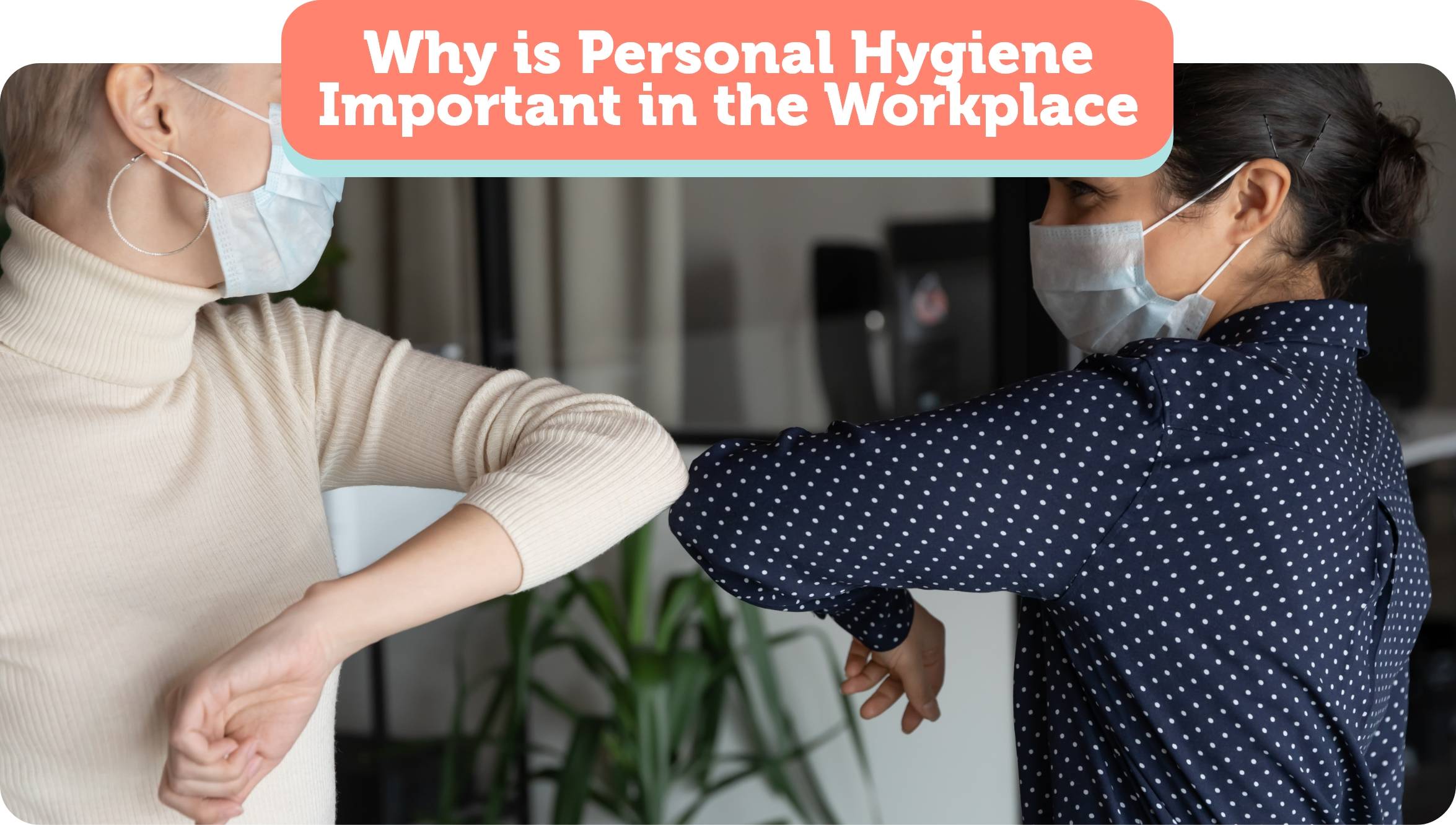 Why is Personal Hygiene Important in the Workplace
With employees spending so many hours per year at their jobs, making sure that the environment in which they work is hospitable is very important. The reasons why personal hygiene at work is important has as much to do with the employer as it does the employees.
When an employer provides a safe and hygienic environment for their employees, it maintains morale and productivity. One way to keep employees eager and motivated to work is by providing them with a sanitary workspace. If they arrive every morning for work greeted by a foul odor, unsanitary washrooms, unkempt lounge areas, and lack of space, it could cause unnecessary distractions. If an employee finds it hard to concentrate at work because of an environment created by the company, keeping their attention fully on the task at hand becomes tougher.
Personal hygiene standards also reflect on the company itself. For example, if a potential business partner shows up to your office and is greeted by a representative who has stains on their shirt or has unmanageable hair, it could cause other businesses to feel uneasy when iterating with the company. When a company cannot enforce rules concerning personal hygiene, its lack of authority ultimately trickles down to the employees who all act as representatives of the company.
Personal hygiene in the workplace also promotes a safe working environment. When employees make it a priority to promote personal hygiene practices, it saves them future headaches by reducing the number of times employees get sick. If employees do not feel safe in their area of work, it may encourage them to take more time off or leave the company as a whole. Efforts to keep the workplace comfortable and hygienic, saves a company money and effort.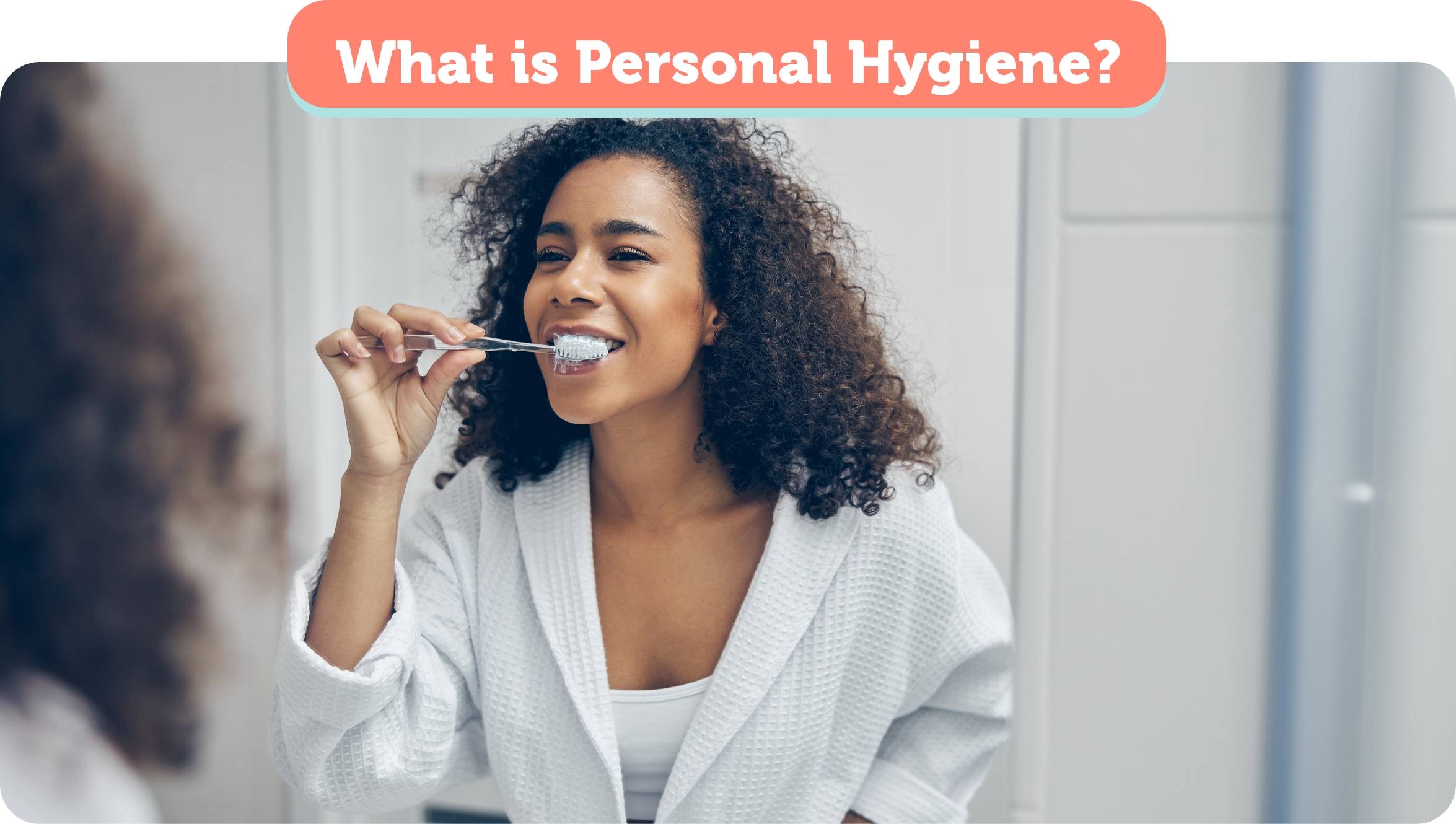 What is Personal Hygiene?
Before diving deeper into ways of maintaining good hygiene practices at work, it's important to understand what personal hygiene is. Personal hygiene is defined as the ability for a person to keep and maintain all areas of the body clean and healthy.
Keeping good personal hygiene prevents the spreading of diseases. These diseases can spread anywhere, including on the surface of your skin. Making sure to look after oneself is also important in a social context. If you are unable to take care of yourself, it may dissuade others from wanting to be around you which results in isolation and loneliness.
Personal hygiene can be broken down into several subcategories: dental, body, and hand.
Dental hygiene encompasses all oral care. This means that having white teeth does not necessarily signify having clean teeth. Dental hygiene practices include brushing teeth, flossing, using mouthwash and antiseptics, and having regular check ups with a dentist. These check ups can help identify and prevent things like gum disease or cavities.
Body hygiene is another factor to consider and stay on top of. The body is filled with millions of sweat glands. When bacteria comes into contact with sweat, it causes an odor or smell. Every person has a different odor but in order to keep sweat controlled, you need to use body soap or body wash to remove excess dirt. The act of washing your body also includes the hair on your head. Using specific shampoos and conditioners help to remove oils, keeping a person smelling fresh and clean.  
Hand hygiene has become a focal point of personal care due to flu season and the continued coronavirus pandemic. Coming in contact with countless objects throughout the day, hands are susceptible to capturing and spreading diseases. From a sneeze to touching door handles hand hygiene is key to good health. According to the Centers for Disease Control and Prevention (CDC) regular hand washing is the best way to avoid the spread of diseases and kill bacteria. They believe that there are key times when hand washing is most effective.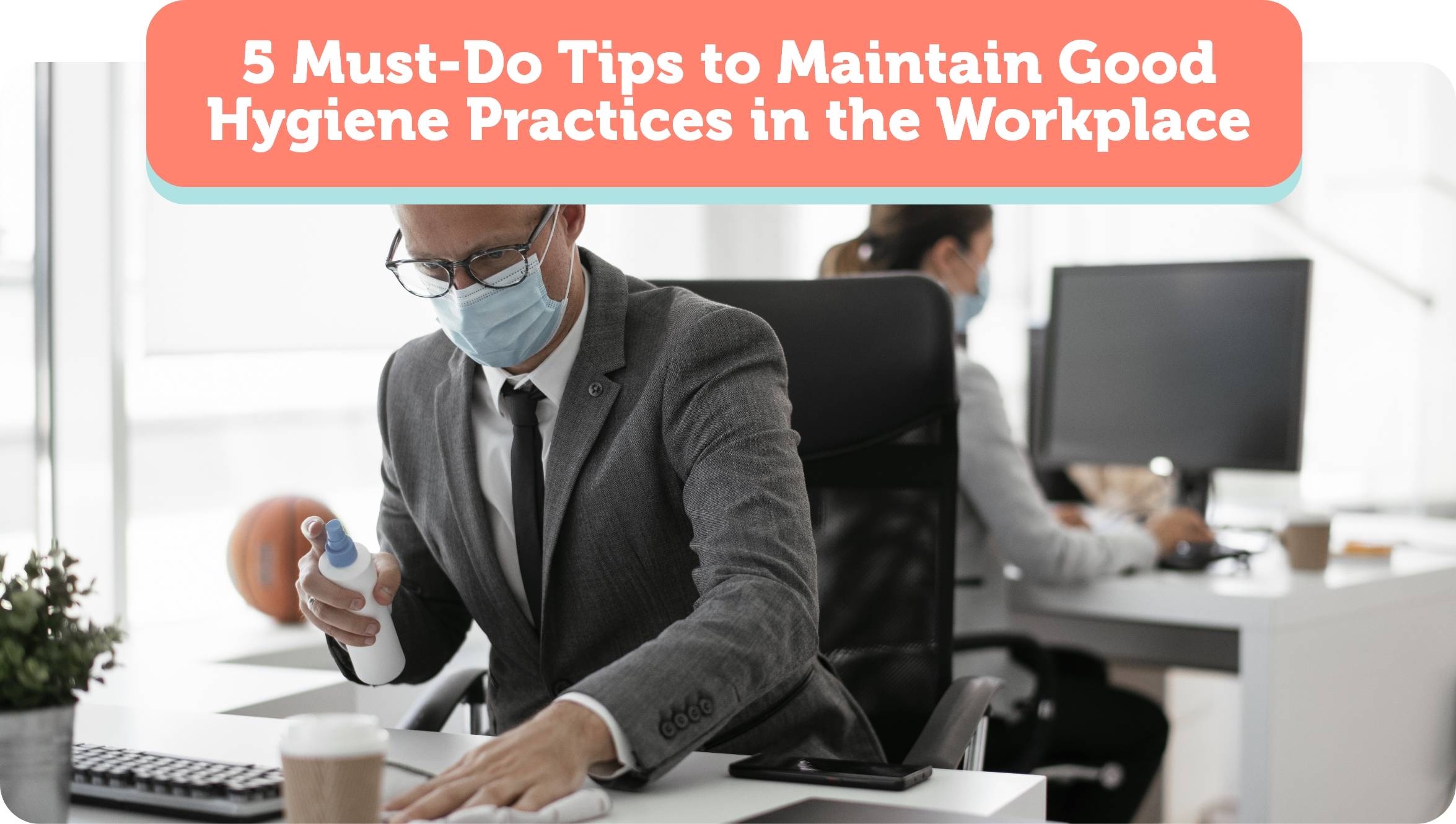 5 Must-Do Tips to Maintain Good Hygiene Practices in the Workplace
Personal hygiene practices at work are something that your employer should take time to flesh out and make sure that all employees understand. By making sure that everyone is practicing safety, it ensures a better working environment for all.
Here are 5 things you can do to maintain good hygiene habits in the workplace.
Educate employees
The saying "knowledge is power", rings true when it comes to just about everything. While good hygiene practices may be second nature to some people, it should not be assumed that every person was taught the same things. Even though it may seem like a waste of time, creating opportunities throughout the year to educate and reeducate employees about personal hygiene helps to establish a company wide standard.
Educational opportunities can begin as early as new employee onboarding but should not be a stand alone event. The aim is not to micromanage employees but instead provide them with the tools necessary to arrive to work confident that they can tackle all obstacles.
Posters around the office and in communal areas
Graphical posters are a great way to remind people of good hygiene practices. If you have a graphic designer on your team, provide them with company-specific materials in order to create educational, eye-catching posters. These posters should be placed in any high traffic areas such as entrances, exits, outside bathrooms, kitchen areas, and lounges.
Posters help to reinforce rules without having employees feel as though they are being closely monitored. The more engaging the content, the more likely it is that people will stop and read it. The main goal is to show employees that personal hygiene is beneficial to everyone.
Accessible hand sanitizer
Although soap and water is considered the most effective way of killing germs, every office should also have an ample supply of hand sanitizer. Whether providing each employee with individual bottles or placing multiple dispensers around the office, the presence of sanitizer encourages people to use it. Regardless of the type of occupation, hand sanitizer is an important asset that helps prevent the spread of disease.
Most people have the subconscious habit of touching a surface and then touching their face. Germs move quickly. Having a hand sanitizer with the Food and Drug Administration (FDA) approved 60% alcohol concentration works as the ultimate shield against potential danger.
Create a cleaning schedule
Just like homes, workplaces need to be treated with respect. With so many hours spent at work, it inevitably becomes a second home. Even if you live in a small apartment, it seems that clutter and dirt find its way inside. Employers should invest time into creating a cleaning schedule for their employees. While janitors are present to take care of most of the load, it does not give employees the green light to leave massive amounts of trash on or around their area.  
Simple things like cleaning up your desk or the kitchen table with disinfectant wipes go a long way in keeping the look and feel of the office professional. Cleaning schedules can be sent out every single Thursday as a reminder to staff to make sure that their desks and areas of work are clean before the weekend.  
Encourage daily cleaning of personal workspaces
Working in tandem with the creation of a cleaning schedule, it may also be appropriate to encourage employees to take a few minutes each day to clean up their workspace. This activity should take no more than 5 minutes. The cleaning of a workspace can be anything from gathering papers, to throwing away coffee cups, cleaning any spills, or picking up garbage that didn't make it into a trash can.  
Daily cleaning makes it much easier for an employee to keep their workspace clean. If you take care of little messes as you go about your day, it helps keep the workplace environment professional.

Good Personal Hygiene Starts With You
Good personal hygiene is important in every aspect of your life. When it comes to the workplace, it helps not only your presentation but also your performance. By creating a space where every employee feels comfortable going to work, it enhances productivity. These 5 must-do tips will help keep your workplace clean and organized.