50 Holiday Quotes that Bring Joy | Muse Health

Holiday     Christmas     Quotes     Lyrics
Regardless of what events occurred during the year, the holiday season has the ability to make people come together. From ugly sweaters to annual attempts of baking picturesque cakes, the end of the year is filled with holiday messages and a great possibility. It can be easy to get lost in the hustle and bustle of buying the perfect present and coordinating a delicious holiday dinner. In all of the chaos, the true meaning of Christmas and the holiday season can get lost.
To help you better understand the true meaning of the holidays, we've gathered quotes that function as reminders of the most wonderful time of the year.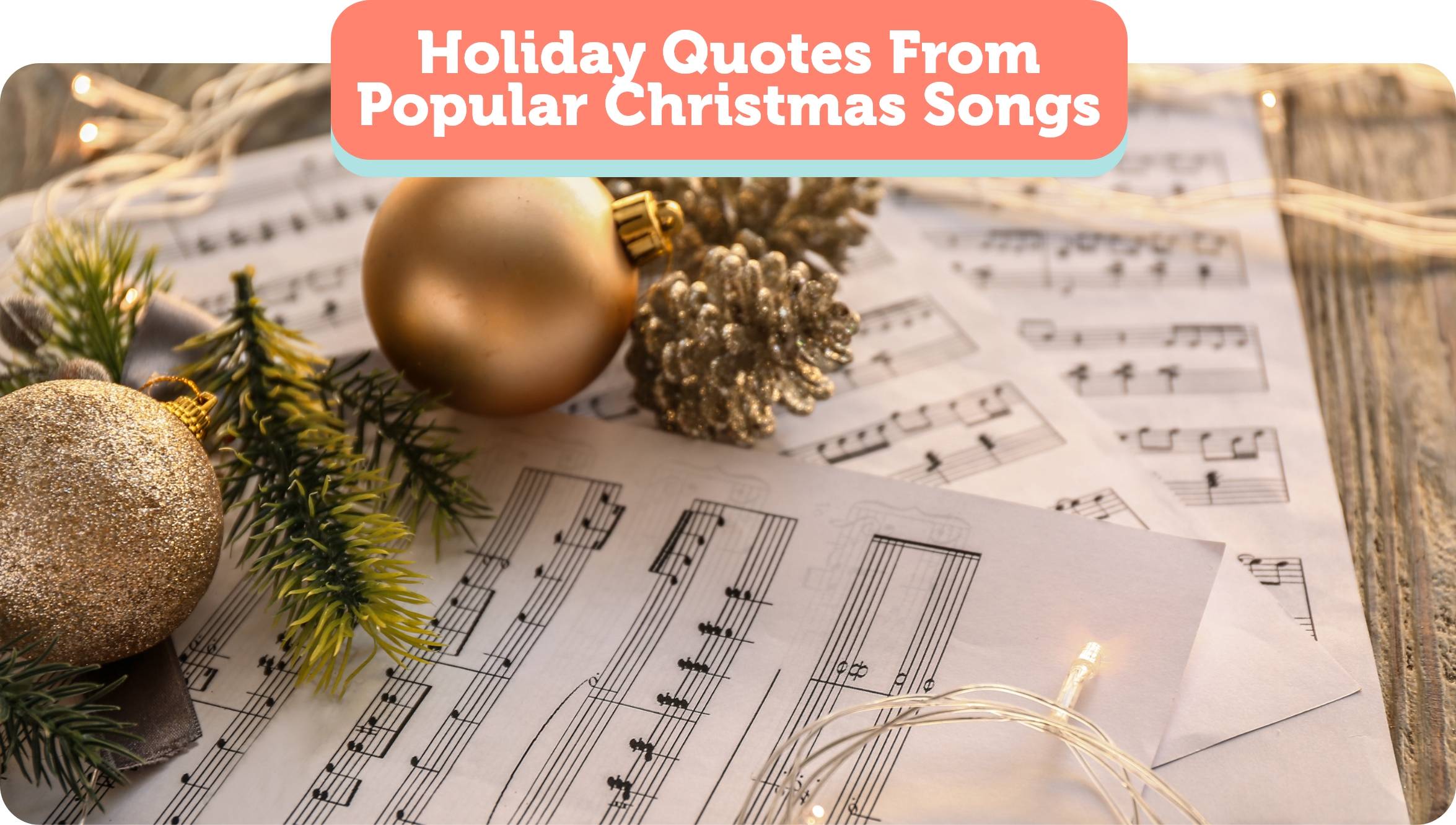 Holiday Quotes From Popular Christmas Songs
There's nothing like Christmas music to make the holiday season. Below are some popular and inspirational quotes that are sure to make you feel that Christmas spirit.
"Have yourself a merry little Christmas. Let your what be light. From now on, your troubles will be out of sight."-Have Yourself a Merry Little Christmas


"Santa baby, a 54 convertible too,Light blue. I'll wait up for you dear, Santa baby,So hurry down the chimney tonight."-Santa Baby


"Last Christmas, I gave you my heart, but the very next day, you gave it away. This year, to save me from tears, I'll give it to someone special."-Last Christmas


"He sees you when you're sleeping, he knows when you're awake. He knows when you've been bad or good, so be good, for goodness sake!"-Santa Claus is Coming to Town  


"Rudolph the red-nosed reindeer, had a very shiny nose. And if you ever saw it, you would even say it glows."-Rudolph the Red-Nosed Reindeer


"I'm dreaming of a white Christmas, just like the ones I used to know. Where the treetops glisten and children listen, to hear sleigh bells in the snow."-White Christmas



"Oh, the weather outside is frightful, But the fire is so delightful. And since we've got no place to go, Let It Snow! Let It Snow! Let It Snow!"-Let it Snow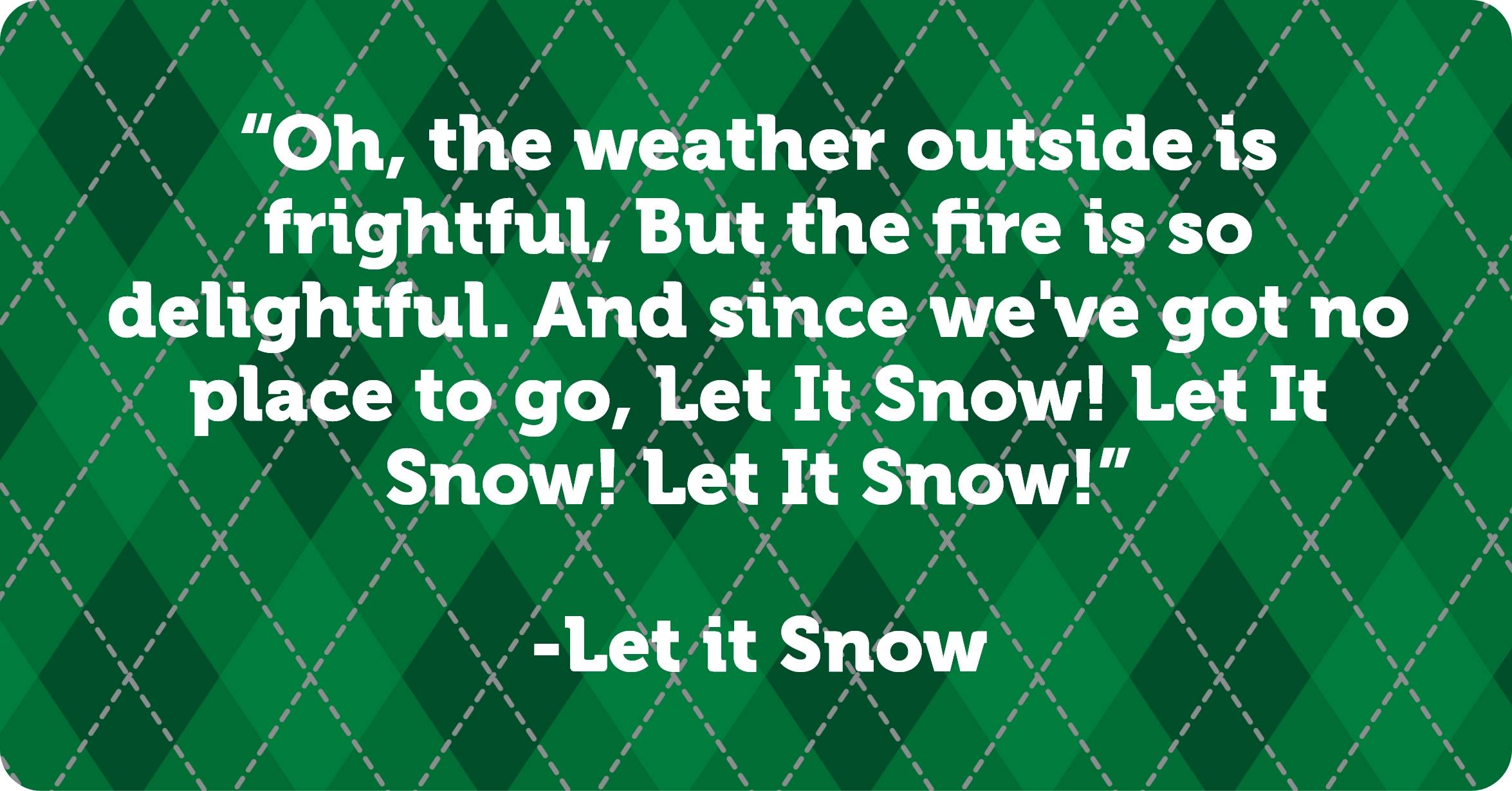 Silent night, Holy night, Shepherds quake, at the sight Glories stream from heaven above Heavenly, hosts sing Hallelujah. -Silent Night


"Deck the halls with boughs of holly, fa la la la la, la la la la. Tis the season to be jolly, fa la la la la, la la la la."-Deck the Halls


"Jingle bell, jingle bell, jingle bell rock Jingle bells swing and jingle bells ring Snowin' and blowin' up bushels of fun Now the jingle hop has begun." -Jingle Bell Rock  


"Said the shepherd boy to the mighty king:Do you know what I know? In your palace warm, mighty king Do you know what I know? A Child, a Child shivers in the cold,Let us bring Him silver and gold, Let us bring Him silver and gold" -Do You Hear What I Hear


"Sleigh bells ring, are you listening? In the lane, snow is glistening. A beautiful sight, we're happy tonight. Walking in a winter wonderland."-Walking in a Winter Wonderland  


"Joy to the World, the Savior reigns!Let men their songs employ"-Joy to the World


"Good tidings we bring to you and your kin;Good tidings for Christmas and a Happy New Year"
-We wish you a Merry Christmas
"Away in a manger, no crib for a bed. The little Lord Jesus laid down his sweet head."-Away in a Manager


"Frosty the snowman was a jolly happy soul with a corncob pipe and a button nose and two eyes made out of coal.Frosty the snowman is a fairy tale they say he was made of snow but the children know how he came to life one day."-Frosty the Snowman


"And so, I'm offering this simple phrase to kids from one to 92. Although it's been said many times, many ways, Merry Christmas to you."-The Christmas Song (Merry Christmas to You)


"Christmas won't be the same without you. Christmas won't be the same if you go. You're all I need to see, standing by my Christmas tree. 'Cause Christmas won't be the same without you."-Christmas Won't Be the same Without You."


"Rockin' around the Christmas tree at the Christmas party hop mistletoe hung where you can see. Every couple tries to stop."-Rockin' Around the Christmas Tree



"O Christmas tree, o Christmas tree thy leaves are so unchanging

O Christmas tree, o Christmas tree thy leaves are so unchanging."-O Christmas Tree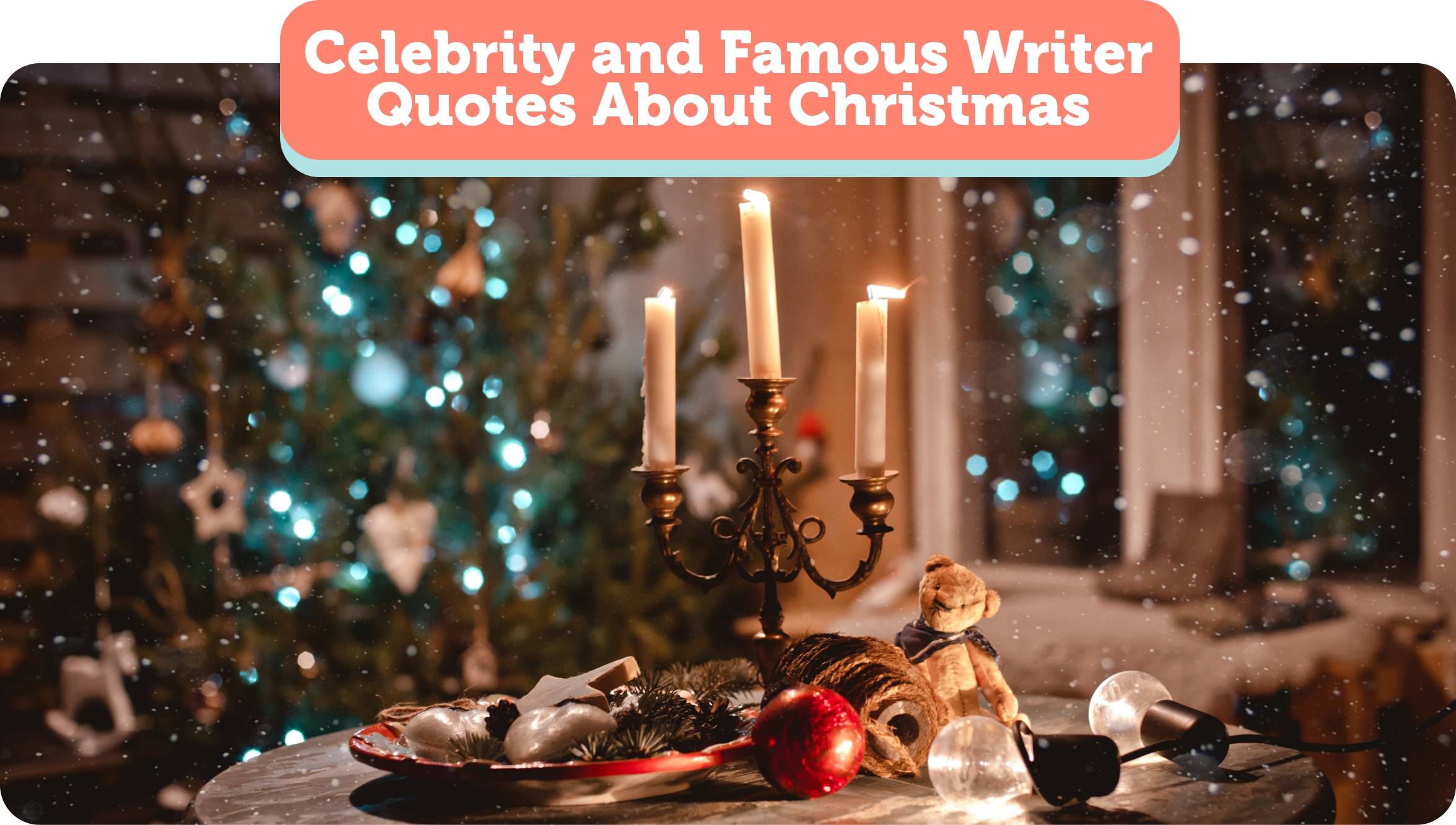 Celebrity and Famous Writer Quotes About Christmas
Some of the most influential people in the world also have fond memories of Christmas. With its ability to not only bring families together, Christmas acts as a symbol of unity that is often missed throughout the rest of the year.
Below are quotes by celebrities and famous writers that express the significance of Christmas.
"Unless we make Christmas an occasion to share our blessings, all the snow in Alaska won't make it 'white'."-Bing Crosby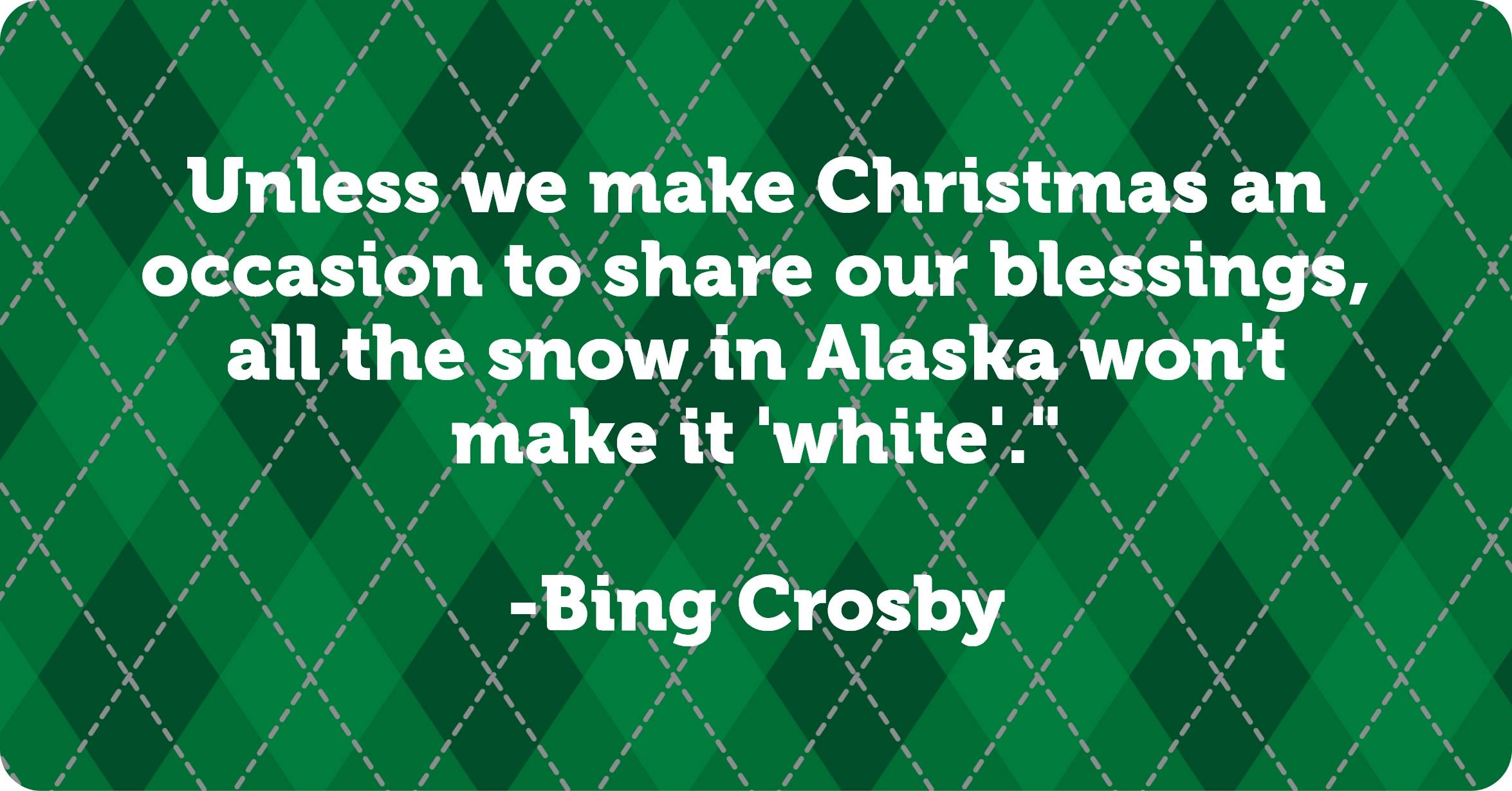 "When we recall Christmas past, we usually find that the simplest things and not the great occasions give off the greatest glow of happiness."-Bob Hope


"Christmas is the keeping-place for memories of our innocence."-Joan Mills  


"Christmas is a day of meaning and traditions, a special day spent in the warm circle of family and friends."-Margaret Thatcher


"Everytime we love, everytime we give, it's Christmas."-Dale Evans  


"It is Christmas in the heart that puts Christmas in the air."-W.T Ellis


"Christmas day is in our grasp, as long as we have hands to clasp! Christmas will always be, just as long as, we have we!"-Dr Seuss



"Which Christmas is the most vivid to me? It's always the next Christmas."-Joanne Woodward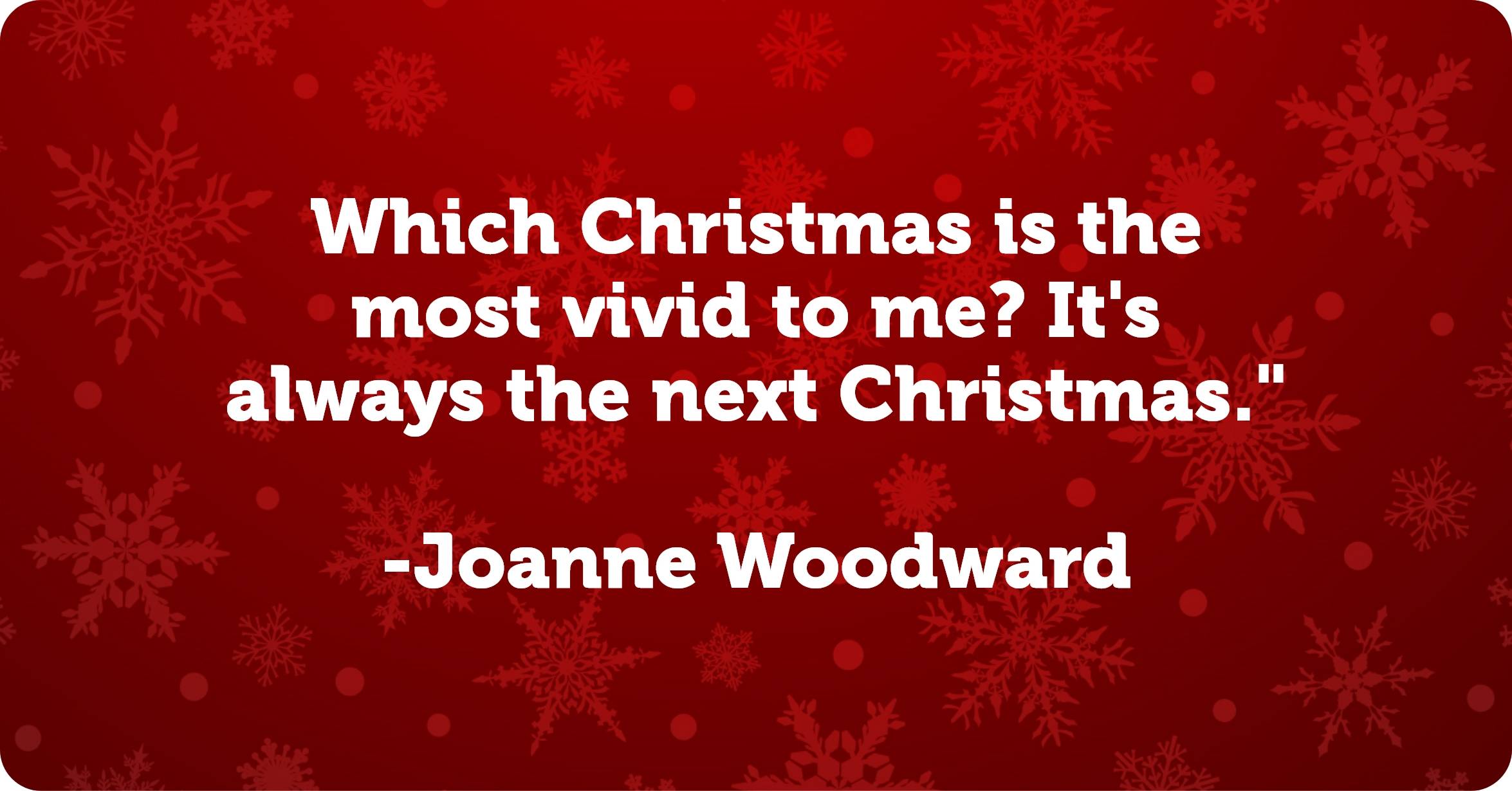 "I will honour Christmas in my heart, and try to keep it all the year."-Charles Dickens


"The only blind person at Christmas time is he who has not Christmas in his heart."-Helen Keller
 
"Like snowflakes, my Christmas memories gather and dance -- each beautiful, unique and too soon gone."-Deborah Whipp


"Christmas waves a magic wand over this world, and behold, everything is softer and more beautiful."-Norman Vincente Peale


"Love came down at Christmas love all lovely, love divine; love was born at Christmas, stars and angels gave the sign."-Christina G. Rossetti


"Do give books — religious or otherwise — for Christmas. They're never fattening, seldom sinful, and permanently personal."-Lenore Hershey



"The perfect Christmas tree? All Christmas trees are perfect!"-Charles N. Barnard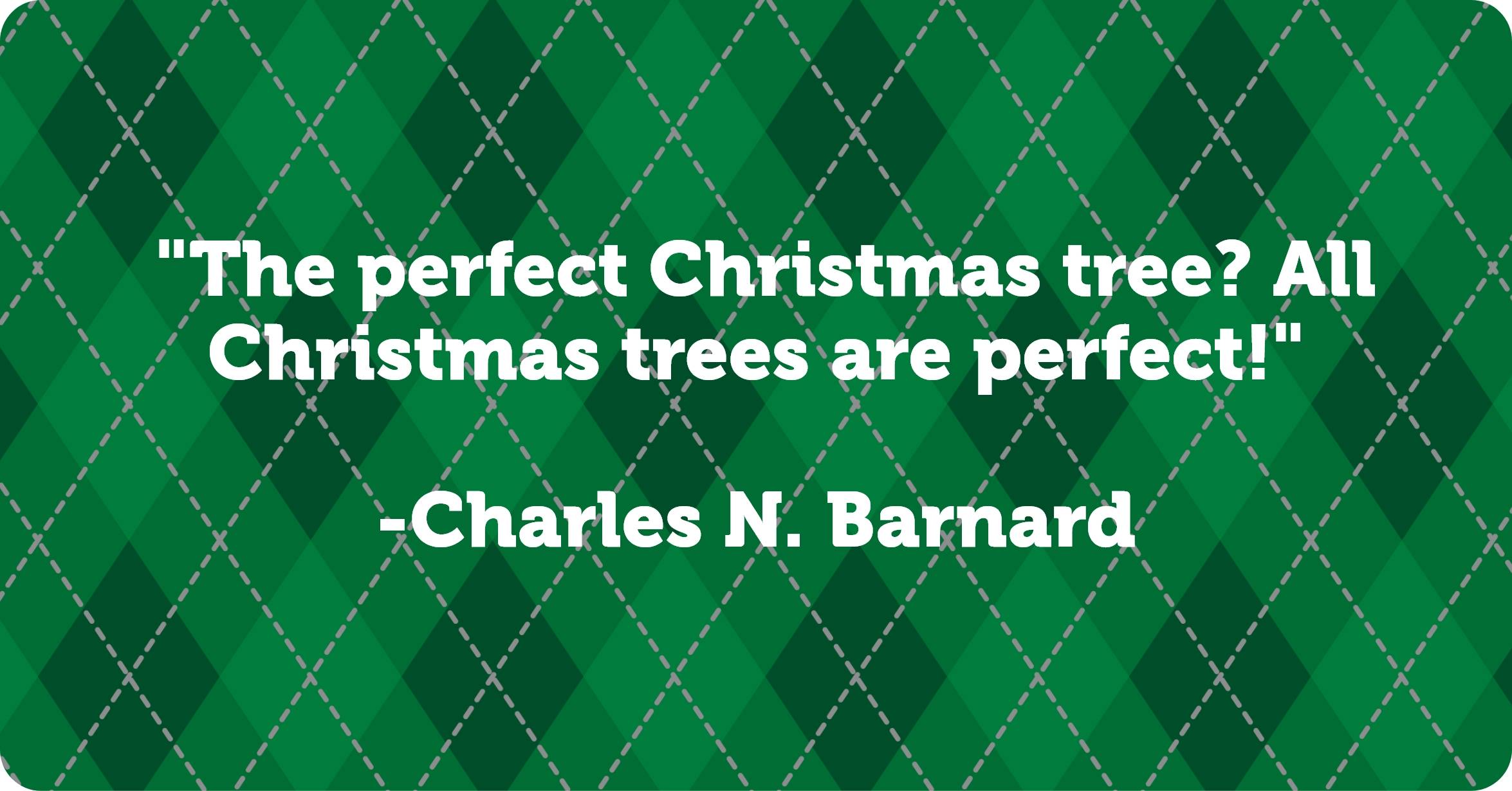 "Blessed is the season which engages the whole world in a conspiracy of love."-Hamilton Wright Mabi


"Christmas is the gentlest, loveliest festival of the revolving year -- and yet, for all that, when it speaks, its voice has strong authority."-W. J Cameron


"Love the giver, not the gift."-Brigham Young  


"Christmas isn't just a day, it's a frame of mind."-Valentine Davies


"The best of all gifts around any Christmas tree: the presence of a happy family all wrapped up in each other."-Burton Hills  


If you found these quotes inspirational, people like Caroline Kennedy, Calvin Coolidge, Charles M. Schulz, Benjamin Franklin, Edna Ferber, Dale Evans, and many others also talked about the joy of Christmas.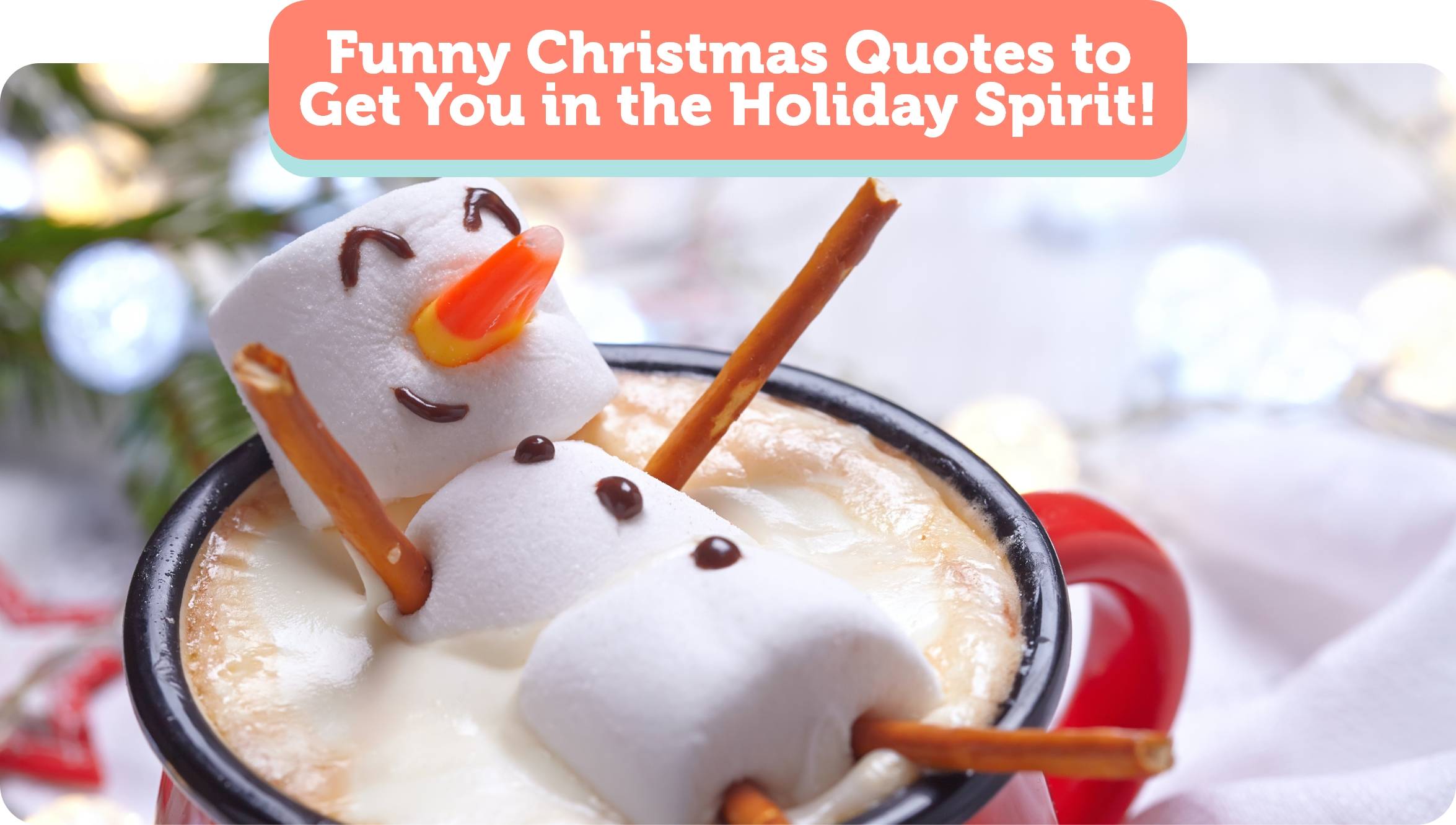 Funny Christmas Quotes to Get You in the Holiday Spirit!
A little humor goes a long way during the holidays. With life happening, it is always a good idea to sit back, relax, and look for the lighter side of things. Here are some funny quotes to get you into the holiday spirit and state of mind. These could even be used on a Christmas card.
"Christmas is a stocking stuffed with sugary goodness."-Mo Rocca

"Santa Claus has the right idea. Visit people only once a year."-Victor Borge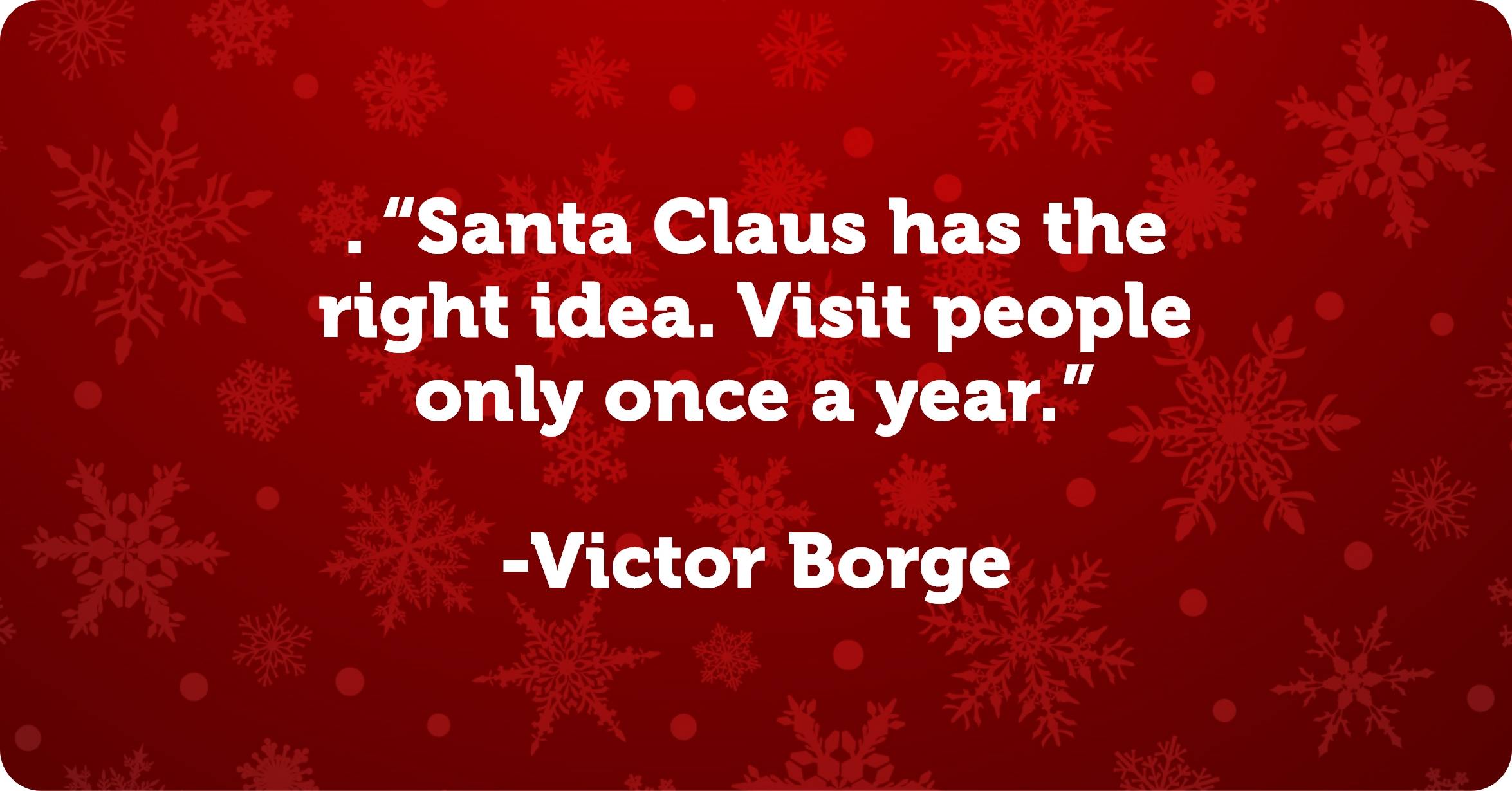 "What I like about Christmas is that you can make people forget about the past with a present."-Don Marquis


"I hate the radio this time of year because they play 'All I want for Christmas Is You', like, every other song. And that's not enough."-Bridger Winegar


"Nothing's as mean as giving a child something useful for Christmas."-Kim Hubbard


"I love Christmas. I receive a lot of wonderful presents I can't wait to exchange."-Henny Youngman


"Christmas is a baby shower that went totally overboard."-Andy Borowitz


"Thank you, Stockings, for being a long flammable piece of fabric people like to hang over a roaring fireplace."-Jimmy Fallon


"I once bought my kids a set of batteries for Christmas with a note on it saying, 'Toys not included.'"-Bernard Manning



"Christmas is the season when people run out of money before they run out of friends."-Larry Wilde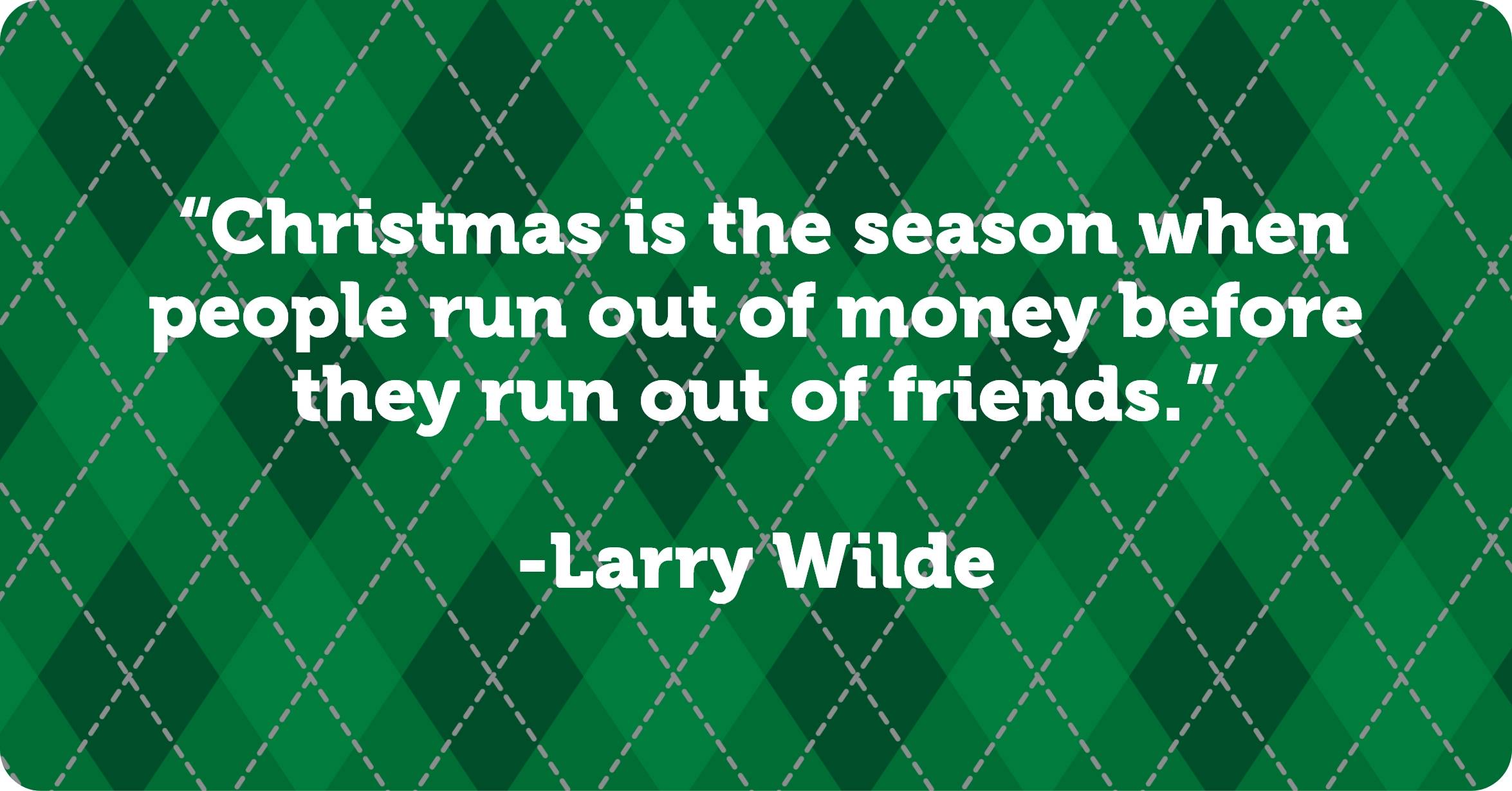 ---
Let the Good Times Roll
Christmas and the holiday season is a time for family and friends to come together. From wanting peace on Earth to wishing those around you happy holidays, Christmas helps reshift priorities. Whether that is in person or virtually, being in the moment is key. Use these quotes to help get you in the mood for baking, movie watching, and having an all-around great time with your loved ones. While the years may come and go, a holiday card shared amongst loved ones in the living room never goes out of style. We hope these quotes capture the magic of the holidays.