Does Hand Sanitizer Kill Good Bacteria?

Health     Hand Sanitizer     Bacteria  
Although hand washing with soap and running water is considered the most effective way to keep the hands safe from microbes, there are moments when those luxuries are not readily available. With the rapid increase of hand hygiene and awareness of its importance, hand sanitizers have become a supplement to fight against the growth of germs.
With its active ingredient of alcohol, many sanitizers claim to kill 99.9% of germs. While many people associate all germs as being bad bacteria, there are naturally occurring good bacteria that are found on hands.
Having both good and bad bacteria on the surface of hands, many people may be concerned as to whether hand sanitizers kill bacteria that are beneficial. In this article you'll understand the role of alcohol in hand sanitizer and whether hand sanitizer solutions kill all types of germs.
Does alcohol kill bacteria?
When looking for an effective hand sanitizer, the one ingredient you should look for on a label is alcohol. Most commonly in the form of ethanol (ethyl alcohol) or isopropanol (isopropyl alcohol), alcohol plays an important role in cleanliness and healthcare.
According to the Centers for Disease Control and Prevention (CDC), for a hand sanitizer to be considered effective it needs to have an alcohol percentage of at least 60%. At 60 percent alcohol content, this is when alcohol is able to puncture the strong cell wall of bacteria. Once that wall is punctured, the internal organelles inside of the cell are weakened and can no longer continue spreading. The reason why an alcohol concentration of 60 is so important is due to the fast-acting nature of alcohol. An element that begins evaporating instantly, it needs time to sink into the surface of the hand before beginning the disinfection process.
The repeated use of hand sanitizer has not shown or been linked to an increase in resistant bacteria. Because alcohol leaves the surface of the skin fairly quickly, the remaining bacteria do not have a chance to develop a resistance. This becomes very important to the health and wellness of communities.
The role of alcohol in hand sanitizer
Although touched on earlier, the role of alcohol in hand sanitizer is both complex and simple. Alcohol is the active ingredient of hand sanitizer formulas meaning that it is responsible for breaking down bacteria and ridding the hands of harmful bacteria. While all hand sanitizer formulas differ, the role bacteria plays in hand hygiene and cleanliness is the same.  
One thing to note about using hand sanitizer is that there are best practices. In order to get the most out of your experience, it is recommended by the Food and Drug Administration (FDA) to make sure your hands are rid of any soil or objects. It may seem contradictory but for hand sanitizer to work optimally, it needs a clear surface. Because alcohol evaporates so quickly, if hands are soiled, it becomes much harder for the active ingredient to make its way to bacteria.
To learn more about the effectiveness of alcohol, click here.  
There are alcohol-free hand sanitizers that have continued to grow in popularity over the years. Instead of using alcohol, they incorporate quaternary ammonium compounds (normally benzalkonium chloride). This compound has proven competent at removing microbes but not to the same degree as alcohol.
To find out more about alcohol-free hand sanitizer and its effectiveness, click here.
For parents who are worried about using an alcohol-based hand sanitizer because of alcohol poisoning, it is recommended to administer hand sanitizer to young children with full attention. Make it a practice to always storing hand sanitizers on high shelves or hard to reach areas.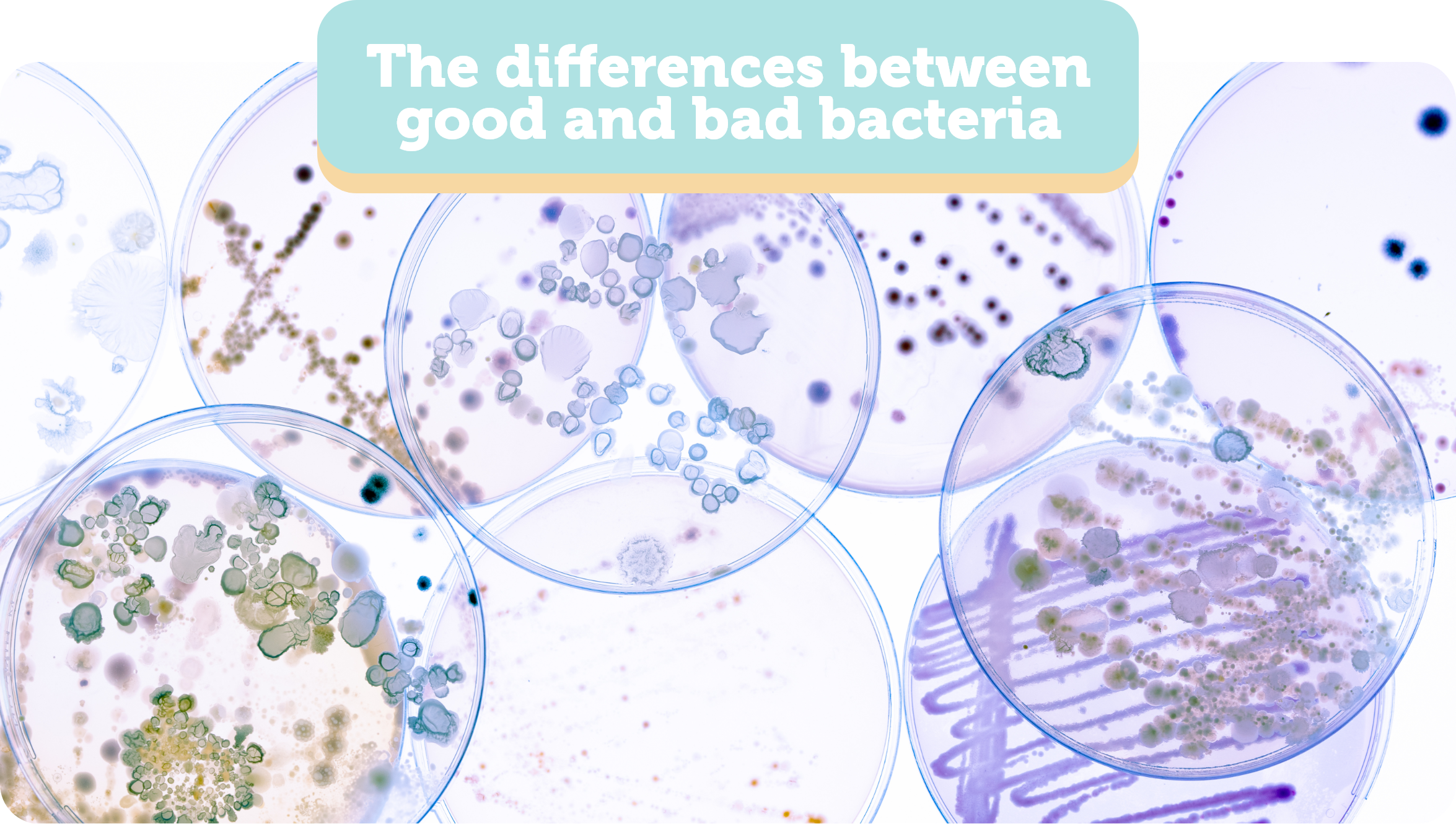 The differences between good and bad bacteria
While many people tend to view all bacteria as harmful pathogens, that is not the case. The human body comes in contact with good and bad bacteria every single day. Bacteria views the human body as a playground of endless possibilities. The bacteria that are classified as "good" are those that help us digest food and fight illness-causing bad bacteria.
Good bacteria can be found in three places: the digestive tract, skin, and in the mouth. Bad bacteria are transferable from places like surfaces, the environment, and contaminated food.
When it comes to good bacteria, some of it is found in food. These bacteria help give food its desired texture and flavor profile. These bacteria are common in fermented foods. There are even some good bacteria that help immune system functionality by regulating the release of toxins that fight off bad bacteria.
Bad bacteria is something that we are all very familiar with. These bacteria range in severity but all cause damage to the body. They can be transferred by touching an infected surface, through the air, and even through cuts in the skin. These bacteria try to break down the defenses of good bacteria and enter the bloodstream.  
There are different kinds of germs that each play a role in health. That's why it is important to have clean hands whenever possible.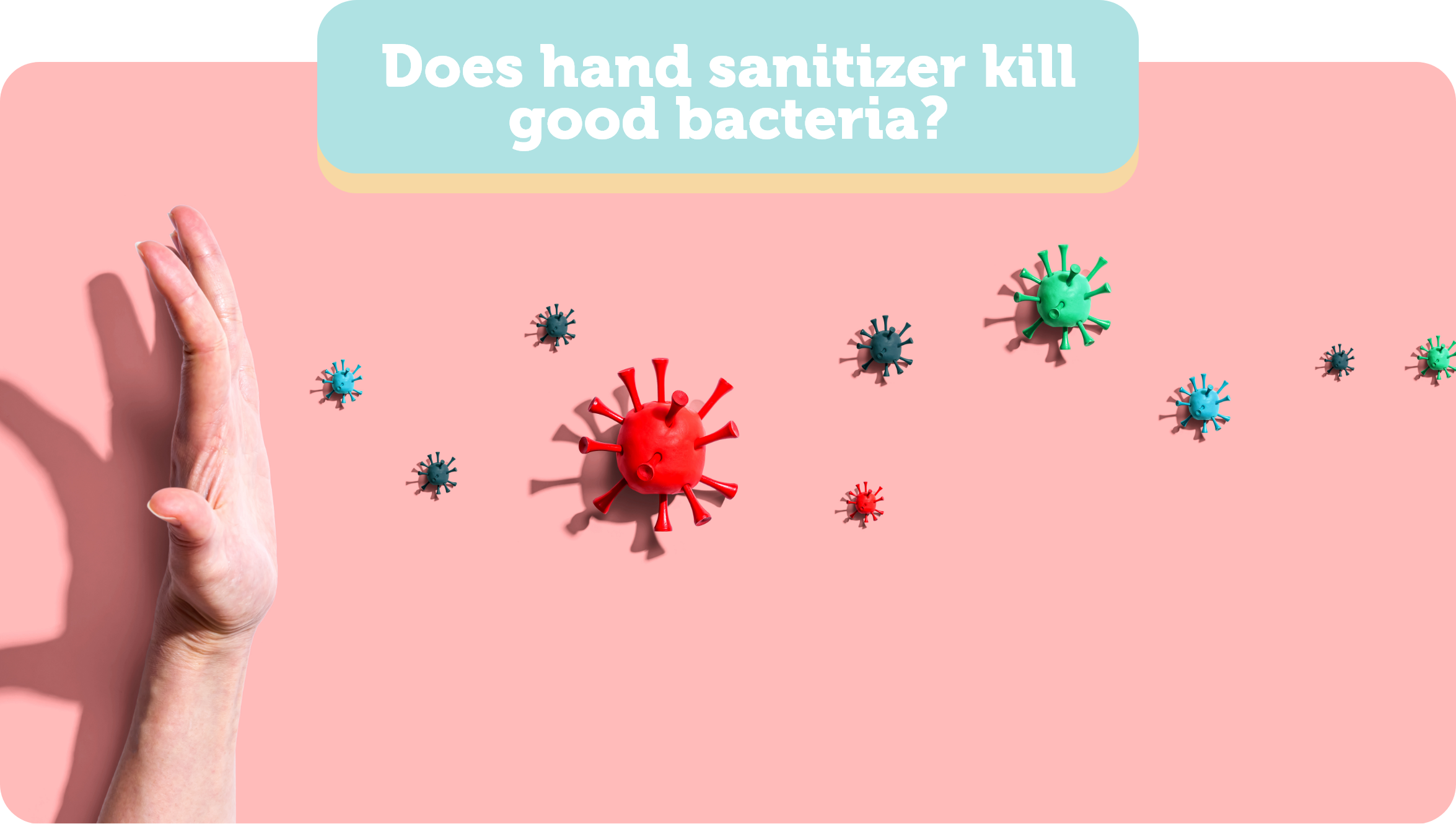 Does hand sanitizer kill good bacteria?
When it comes to hand sanitizer there is still some debate as to whether it does more harm than good to the skin. One of the major points of conflict is whether hand sanitizer takes away the good bacteria that help prevent illness naturally.
The one thing that should be understood about hand sanitizer is that while they can be used constantly, they were not created for constant use. Soap and water should always be chosen over using hand sanitizer as it is much gentler on the skin and good bacteria.
Because alcohol kills whatever bacteria it can find, constant use also kills good bacteria on the hands.
When the skin is absent of good bacteria, it leaves the skin defenseless. Also, the skin may have a more severe reaction leading to excessive inflammation.  
A good practice when using an antibacterial hand sanitizer is to use them when soap and water is not readily available. This way, bad bacteria are eliminated but you are not completely stripping the hands of good bacteria.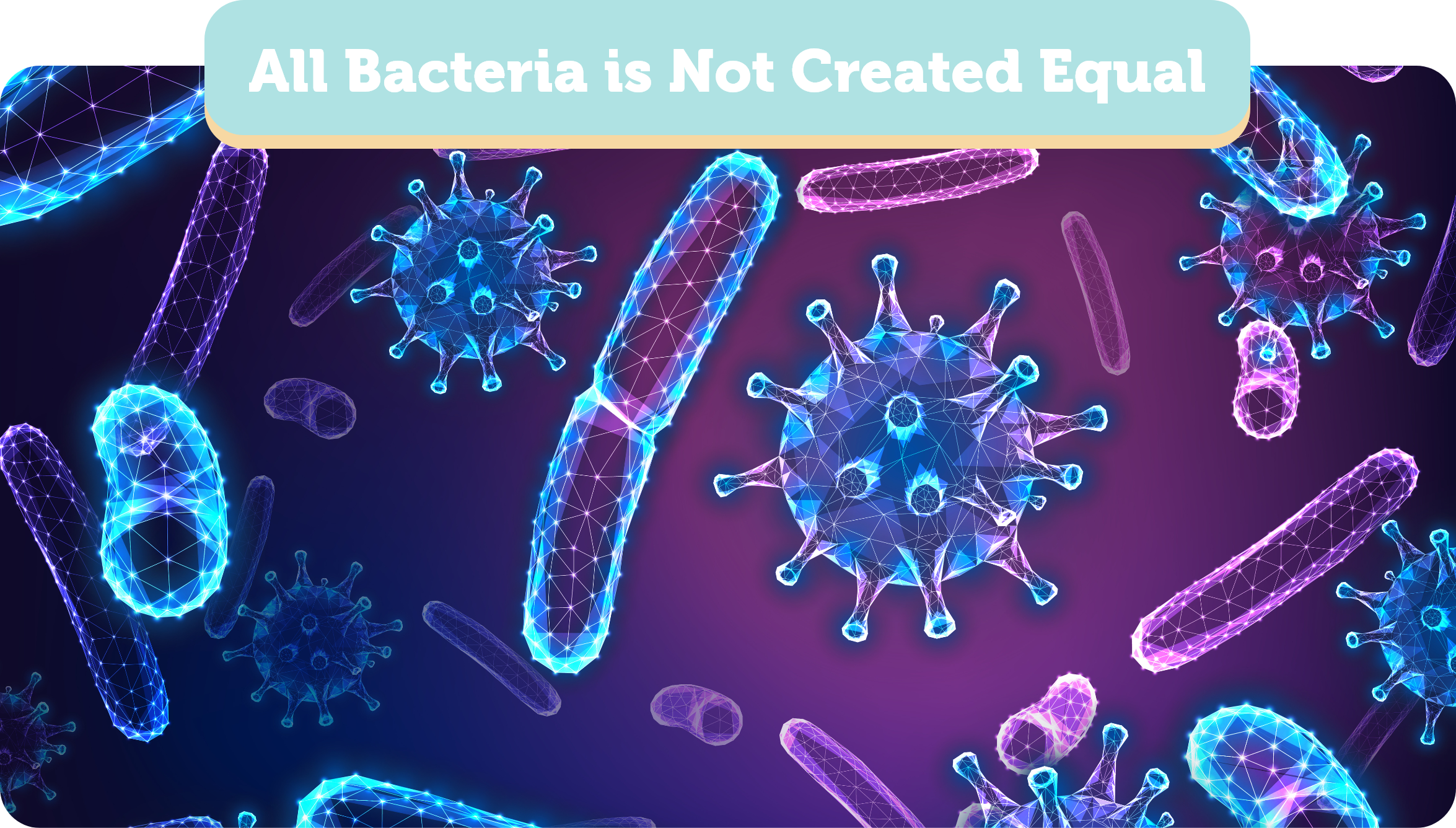 All Bacteria is Not Created Equal
As you can see, good bacteria and bad bacteria are very different. While one works to keep the body safe and functioning, foreign bacteria try to break down immune system defenses. Hand sanitizer is a great way to keep your hands clean. Making sure to wash your hands and use hand sanitizer in moderation is the perfect formula to keeping good bacteria on the hands and bad bacteria away.