How to properly use Hand Sanitizer

How to properly use Hand Sanitizer
Health     Hand Sanitizer     Coronavirus     COVID-19
Regardless of whether you've just come back from work or have been in the house all day, there are several activities which leave our hands dirty. While many people believe in taking chances, during the era of COVID-19, it's advisable to practice caution. When considering the options available for cleaning our hands, soap and water is the first thing that comes to mind. And while soap and water is always the best option, what happens during those times when you really need something to clean your hands but don't have access to those essential items?  

The answer is simple: hand sanitizer. Created with an active ingredient of alcohol, hand sanitizer works by breaking down a cell wall and deteriorating it from the inside. When a cell's outermost protective barrier is dissolved, its ability to metabolise diminishes.
Although the use of a hand sanitizer appears to be something that anyone can figure out, there are certain best practices one should use in order to ensure the best results.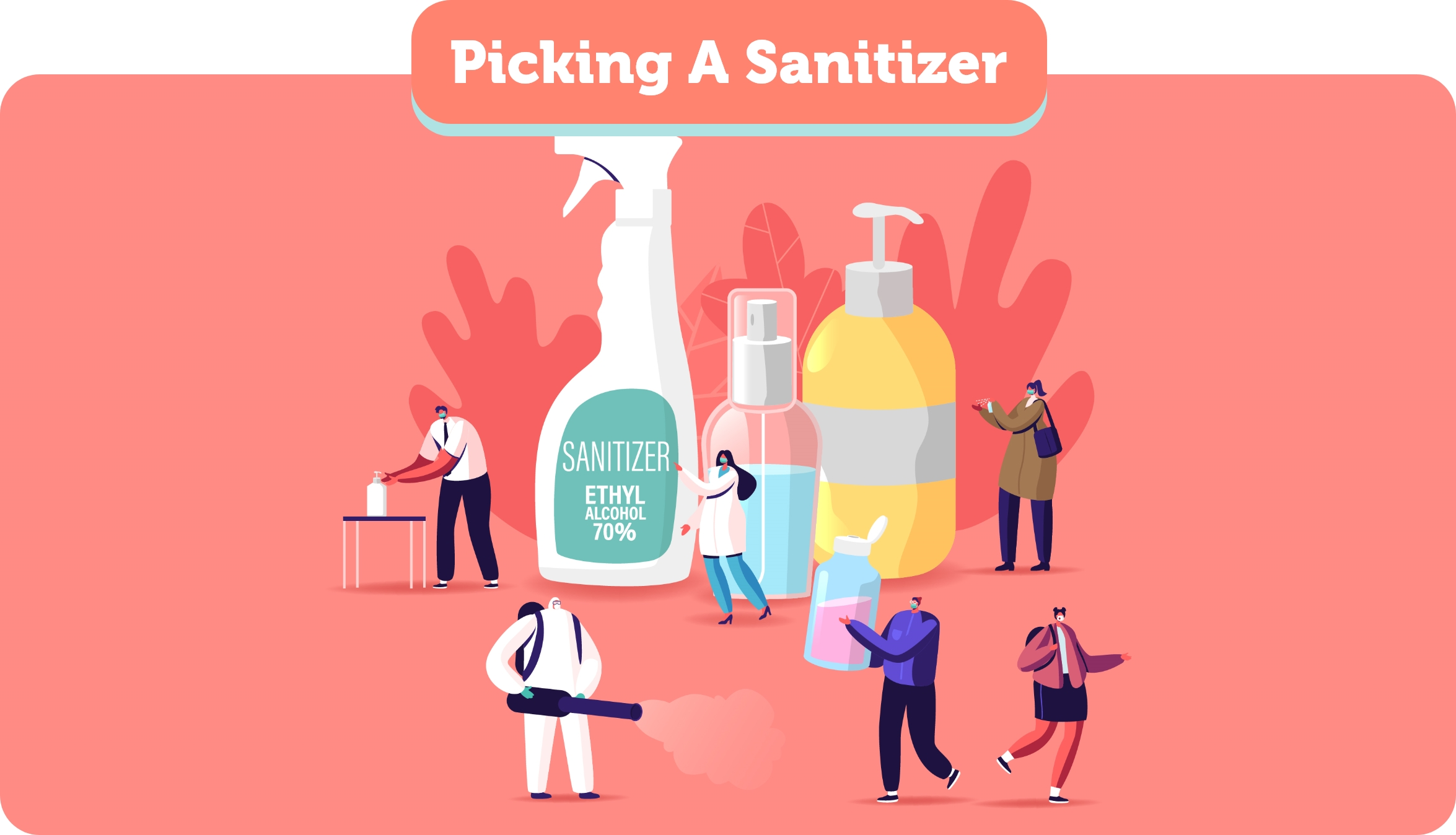 Before using a hand sanitizer, it's important to pick the right one. An effective hand sanitizer eliminates bacteria without completely drying out your hands. The CDC recommends using sanitizers which contain at least 60% alcohol. The reason that 60% alcohol or higher works is because that is the amount needed to effectively dissolve a cell's wall. Once a cell's protective outer layer is broken down, it's compromised, allowing for easier elimination.  

If you're looking for an excellent hand sanitizer, MUSE Health is currently selling a high quality and affordable sanitizer. Created with 62% alcohol, this hand sanitizer works quickly and leaves your hands feeling squeaky clean.
Once you have picked a sanitizer, it's time to begin using it. Below are some essential steps that will help you better understand how to use hand sanitizers.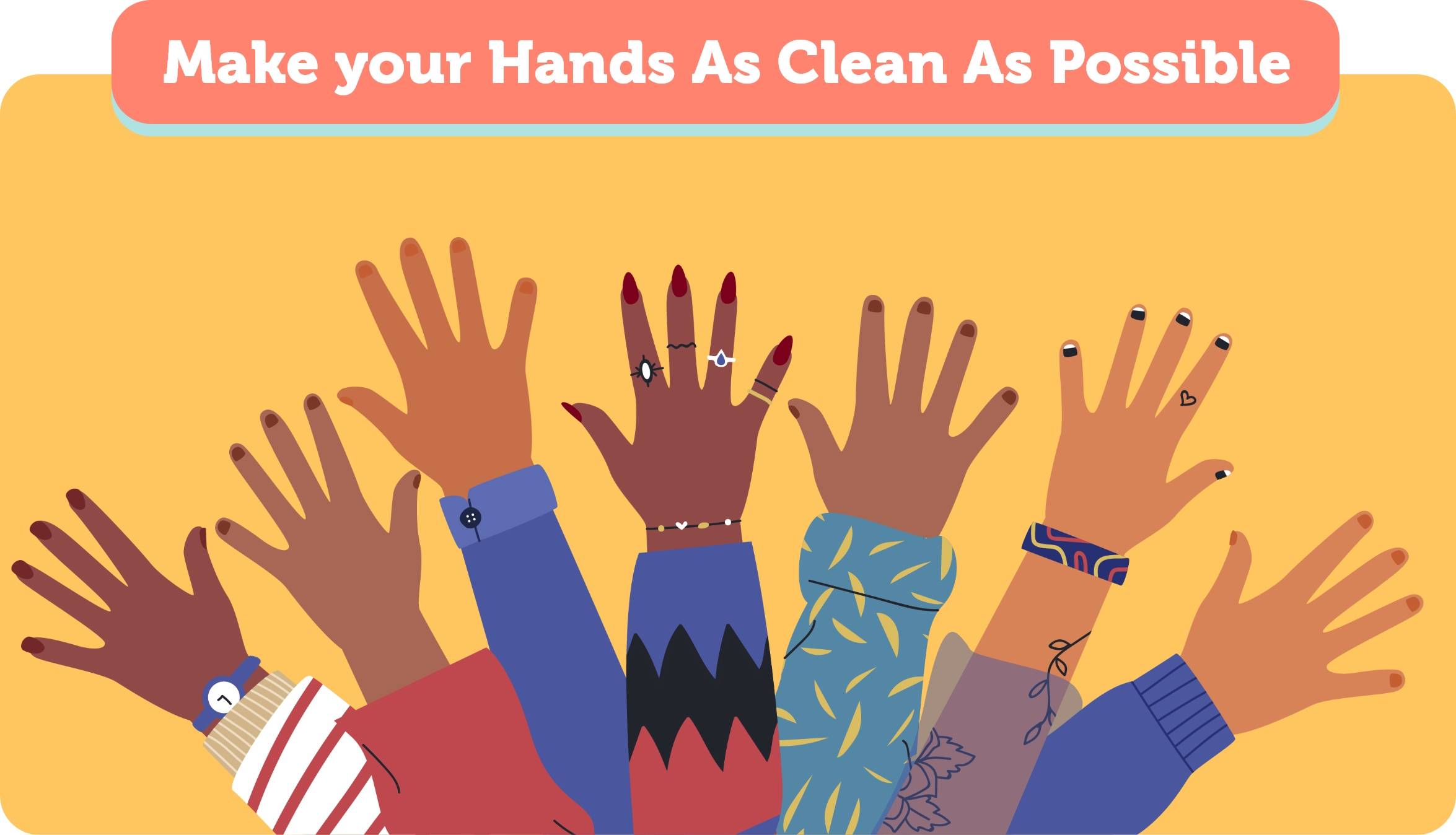 This may sound like a contradiction but in order to make sure that your sanitizer unleashes its full powers, you first have to do your part and prepare your hands.
For people who like wearing rings, before each use, take your ring(s) off and place them in your pocket or in a napkin. In order to ensure that all areas of the hand are contacted, removing obstacles is necessary.  
Organic materials are another obstacle that should be accounted for. These could include:
If you have excess amounts of dirt on your palms, the hand sanitizer may work to remove the top layer of dirt but would not have been able to reach the bacteria.  
For example, if you want to clean your room but have tons of clothes and items on the floor, you could vacuum around the items. However, it would be much more effective to remove those items from the floor before proceeding. A cleaner initial surface, helps a sanitizer do its job.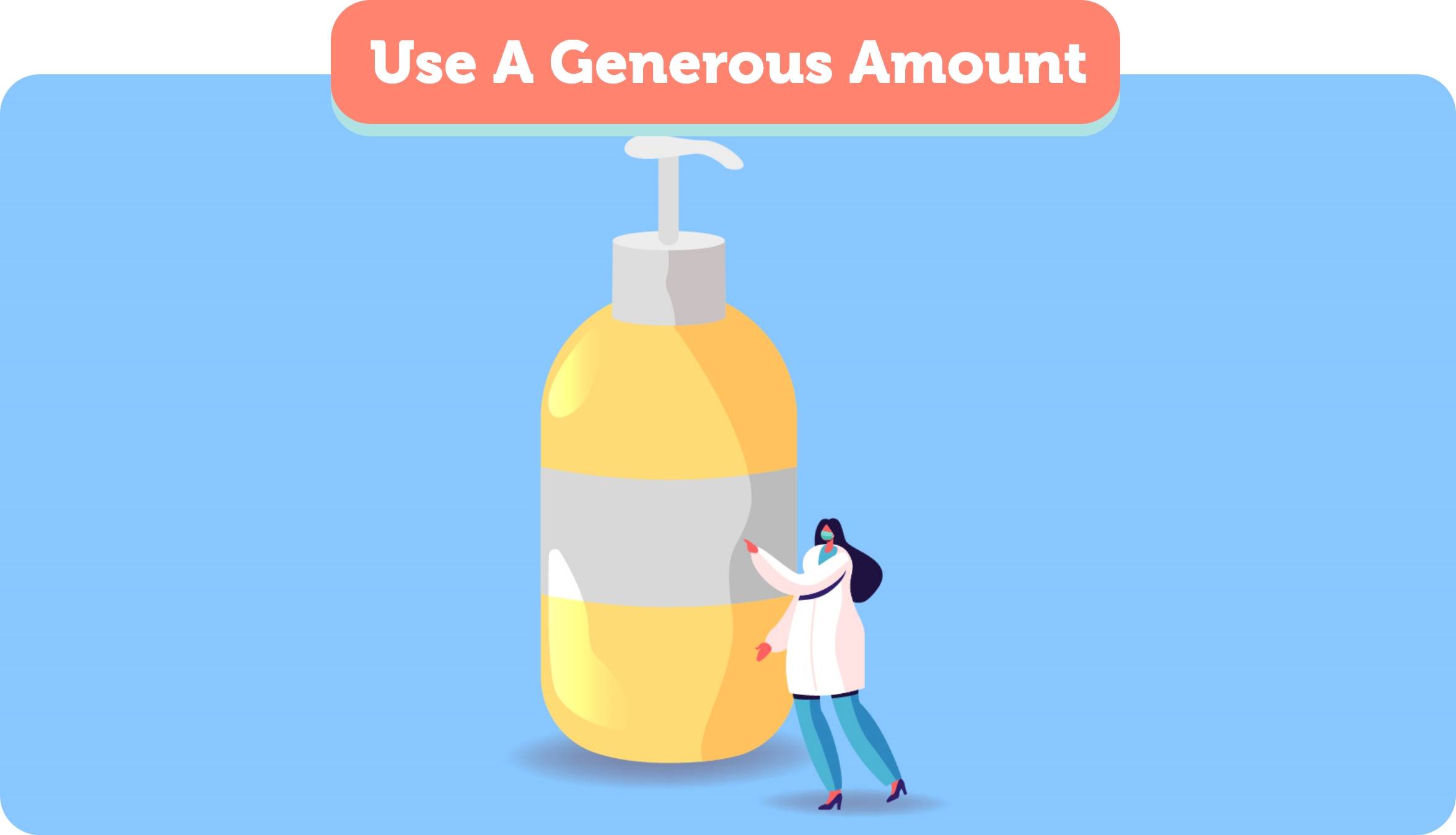 After ensuring that your hands are absent of any obstacles or debris, take out your bottle and pour a generous amount into the palm of your hands. Make sure to curl the middle of your hand, so that a dip is created. At minimum, the amount of sanitizer used should be the equivalent in size to a United States quarter.
Just use that image as a mental target. The right amount of sanitizer is whatever you need to fully cover the entirety of both hands.
The simplest step is probably one that you have performed incorrectly on several occasions. When it comes to rubbing your hands, it's important to give equal care and attention to both the front and back of your hands.
Often neglected, the back of your hand comes in contact with hundreds of things during your day to day activities. Whether going to the bathroom or picking up a box left outside your door, the back of your hands are at risk as well.
After pouring the desired amount of sanitizer, rub the solution on the front and back of your hands. Make sure to spend some time rubbing between your fingers and the fingertips. If you want to get a gold star for cleanliness, also spend some time cleaning your fingernails.
And although the "gunk" that is found under fingernails is most commonly keratin debris from the underside of your nails or dead skin cells, harmful bacteria can house itself under fingernails.
It may be an added pain, but performing a 360 degree cleansing of the hands is the best way to ensure the effectiveness of your sanitizer.
Luckily, hand sanitizers dry off rather quickly. After approximately 30-35 seconds of rubbing, your hands should be completely dry. If that isn't the case, refrain from blowing on your hands. While a convenient method of drying, oral bacteria has the potential of spreading to your recently cleansed hands.  
The best method to drying any remaining solution is to face your palms downward and let them air dry.
If that process sounds as boring as watching paint dry, sing a song out loud or think of the next billion dollar idea.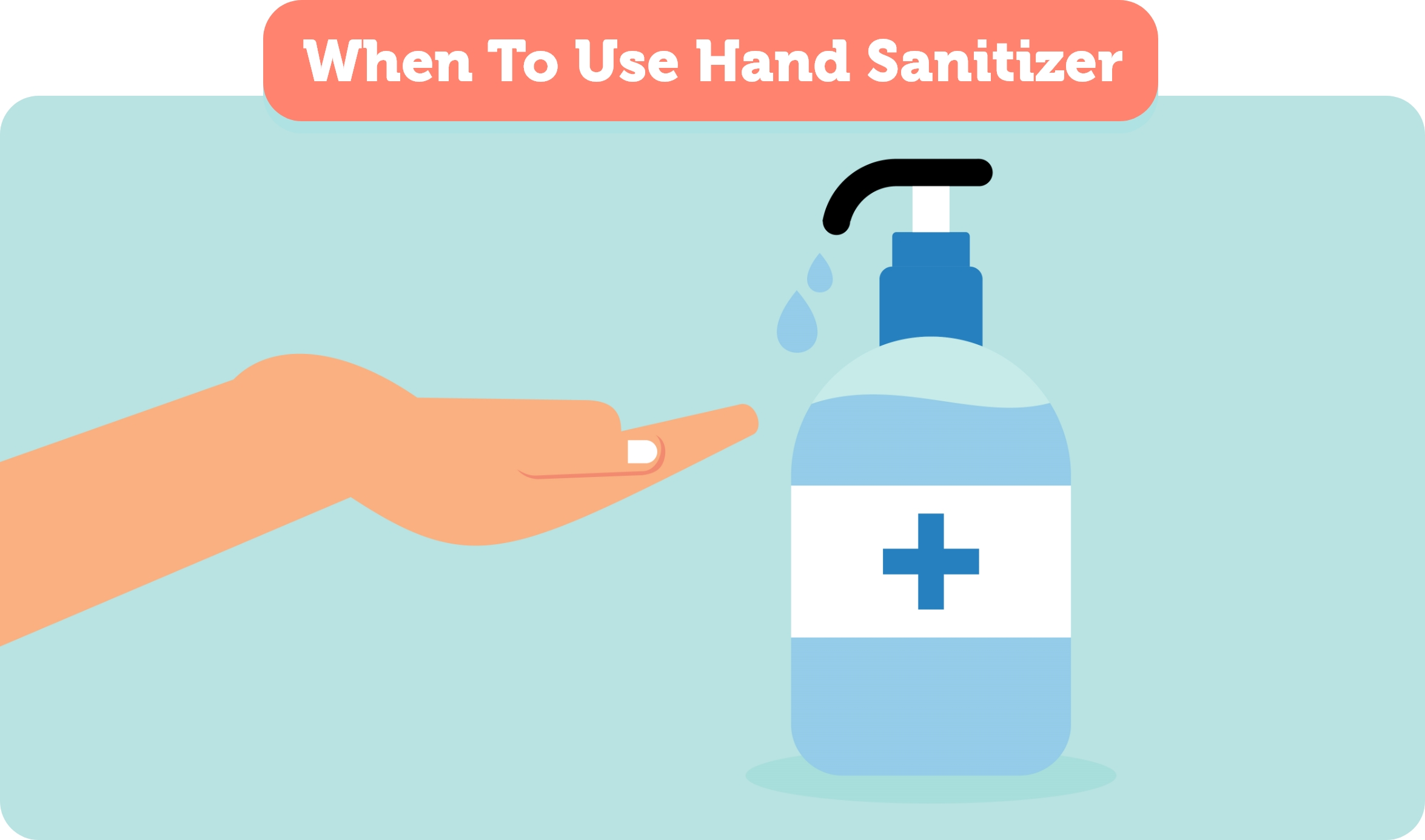 While hand sanitizer can be used anywhere at any time, there are certain situations which better lend itself to its use. Some of these situations include:
After shaking hands with someone

When you're riding public transportation

After you've touched a grocery store cart

If you've used someone else's phone  

After using your computer
The above list is by no means exhaustive and is provided to help you pinpoint situational moments in your own life where using hand sanitizer would help.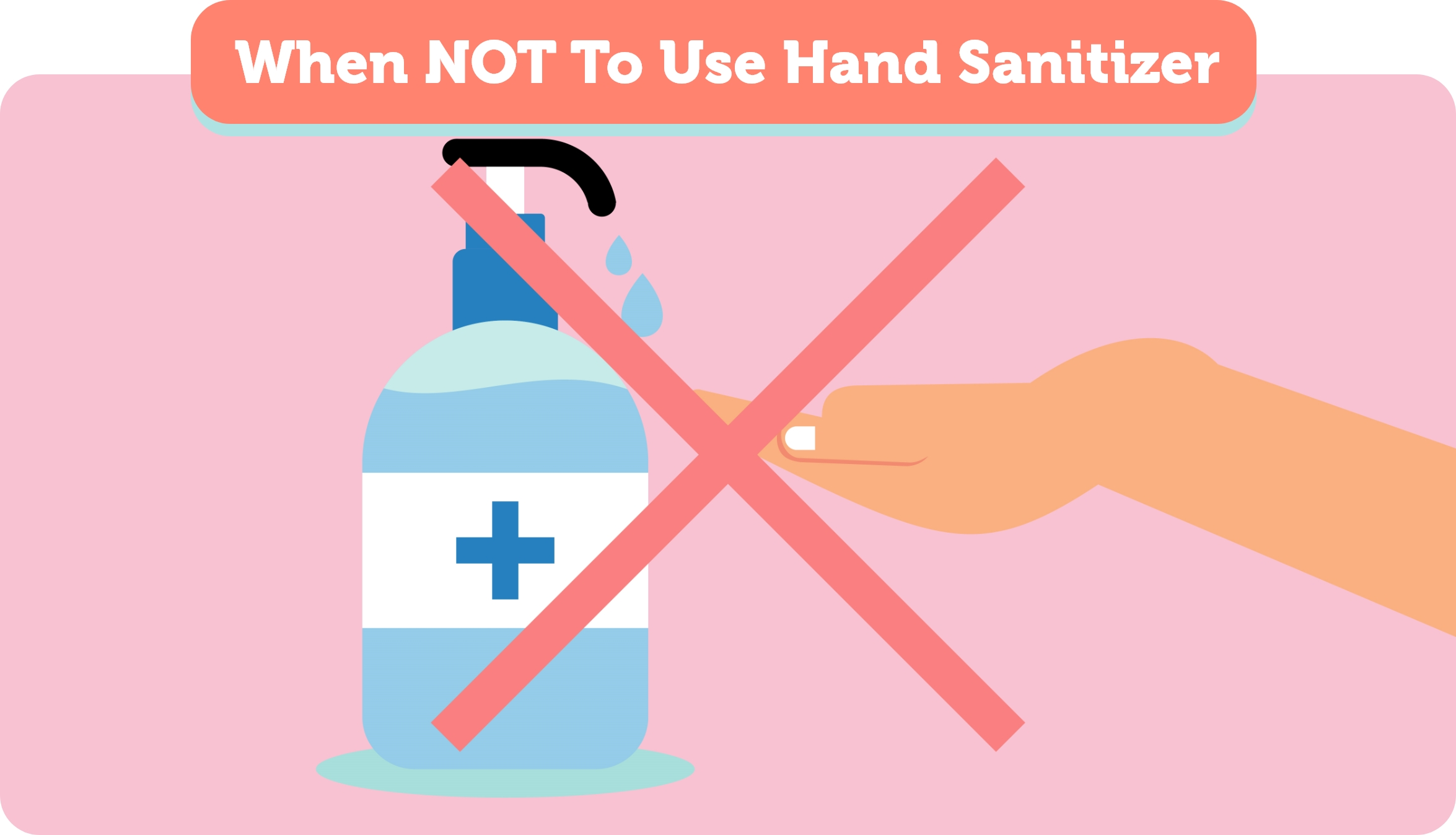 Although some of these points have already been covered, it's important to know when hand sanitizers should not be used. Hand sanitizers should not be used as a replacement for soap and water when:
Your hands are visibly greasy and dirty

You have chemicals on your hands

Soap and Water is readily available

You're in an area that would be considered highly infectious

Now that you've learned the ins and outs of how to properly use hand sanitizer, it's time to go out there and get some of your own. During these highly uncertain times, it's important to put the safety of yourself and your loved ones first. Although small in stature, hand sanitizer is an incredibly powerful tool that can make those moments of uncertainty much easier.  

Make sure to check out MUSE Health now to get a hold of your very own personal virus killing machine.