#HandsOnMovement Celebrates Efforts to Help Others | Muse Health

#HandsOnMovement Celebrates Efforts to Help Others
As a company in the business of helping hands, we aim to encourage, empower and enable our customers to live life hands on. We believe this approach brings positive change and creates a ripple effect of goodness, impacting countless lives in countless ways. It starts with the confidence that comes from feeling safe and protected.
When the pandemic hit, we met the growing need for essential products with a hand sanitizer that both protects and hydrates hands, and quickly put it into the hands of those in need. Others mobilized too taking matters into their own hands—showing up in service. Using their personal platforms and talents, individuals took to the streets and social media to lift up others--helping us navigate our new norms with inspiration and intention.
---
From February 8th through March 19th 2020, we invited people to nominate a modern-day muse (themselves or someone they knew) who exemplified the spirit of the #HandsOnMovement. From the local restaurateur who, even while navigating new regulations, served up family-sized meals for takeaway (and maybe a roll of toilet paper and a dozen eggs), to the teacher who found creative ways – online and off – to keep their kids learning, to the unknown and unheralded who entertained us with their incredible gifts of song, dance and comedic relief.
A Special Thanks to Our Influencers
---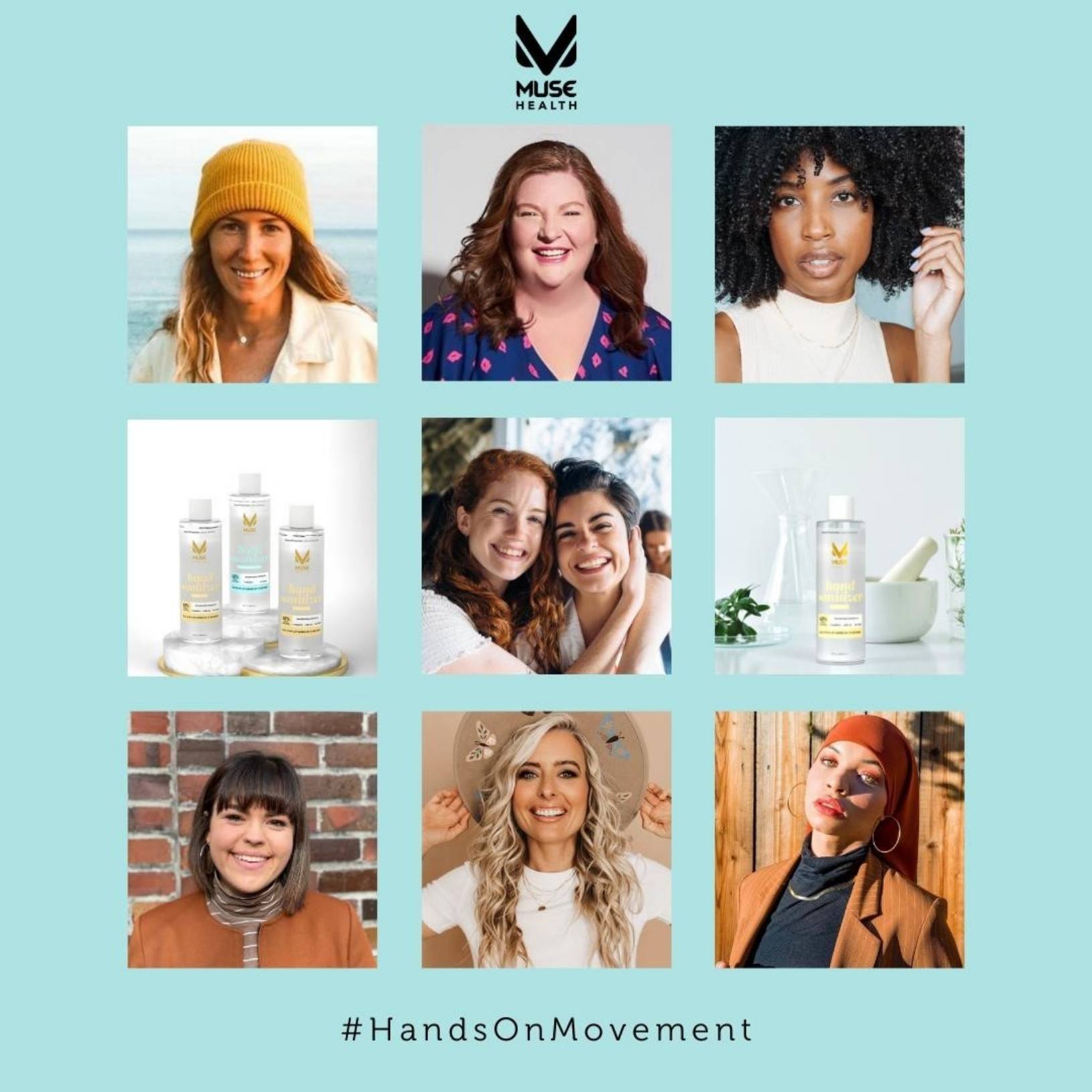 We paired with 7 amazing influencers who had a passion for inspiring others to feel safe and supported so they could live life hands on. Thank you for helping us spread the word about the #HandsOnMovement, and more importantly, finding the amazing people that we chose as our winning muses.
Courtnie Hamel @courtandnate
Heather Brooker @theheatherbrooker

Aisha Beau @aishabeau

Hannah & Alia @hersandhers_

Brittani Lancaster @brittanilancaster

Ashley Lemieux @ashleyklemieux

Blair Imani @blairimani

Meet the Inspiring Winners
---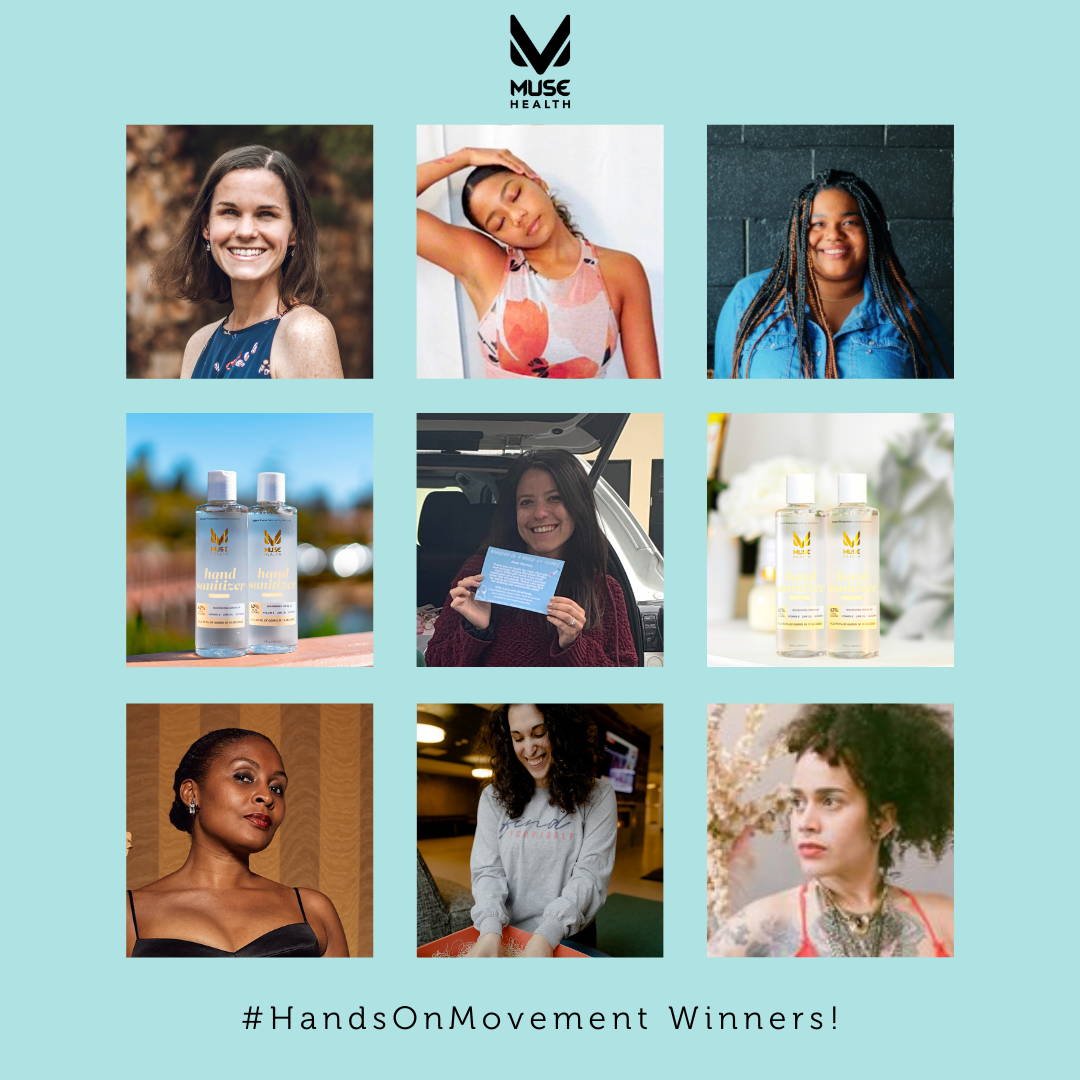 Muse Health received an array of inspiring stories about the good work of everyday people taking matters into their own hands to help others in a time of great need. Among the submissions, these seven stood out:
New Jersey resident Jaclyn Finger raised $4000 in the form of gift cards, from local small businesses, to give to 80 ICU nurses in Monmouth County, as part of a program called #GoInYourPurseForANurse (Purse for a Nurse)
Margaret O'Keeffe helped register 300 elderly veterans and others in her Long Island community for COVID vaccinations.
Los Angeles entrepreneur, Talia Boone, founded Postal Petals, which ships bunches of farm fresh flowers directly to their clients to create their own DIY flower arrangements.
Kendra Richardson opened Funky Town Fridge, a community-driven, mutual-aid fridge to help feed families impacted by the devastating winter storms in Fort Worth, Texas.
Brooklyn resident Myles Smutney launched North Brooklyn Free Stores which are filled with high-need items from clothing to housewares to school supplies - all donated by neighbors for neighbors in need.
Kharma Grimes, a professional dancer living in Miami, offered free yoga classes online as a source of healing during the pandemic (Good Kharma Yoga)
Mallory Gothelf, in Boston, conceived Find Your/self Boxes after being let go of her job, which allows customers to create custom, self-care boxes with mental health in mind.
A Dose of Kindness, in the Palm of Your Hand
---
A hand sanitizer can't change the world. But, it can be part of the solution. Muse Health Hand Sanitizers are consciously crafted to deliver small doses of big support—safety and softness in one—thanks to germ-fighting actives and skin-loving extracts. Over time and on-going, we believe our formula is one small step on the path to instilling the confidence people need to tackle life's greatest challenges and simplest pleasures—and with your support, we can do that, one bottle at a time.